A stress-free Christmas – isn't that what we all want? Even if you absolutely adore Christmas, making all the arrangements for this joyful holiday season can be overwhelming. Here are some simple preparations, tips, and hacks for a stress-free Christmas season.
Simple Preparations for a Stress-Free Christmas Season
Christmas! I love this season and I adore preparing for it!
You may not share my sentiments. In fact, just the idea that we're inching closer to Christmas may add to your stress. You dread baking, buying gifts, and maybe you even agonize over the idea of hosting people in your home.
I know, I'm probably a minority here, but organizing, planning for, and anticipating Christmas is one of my favourite parts of the season. That's why today I'm going to share a step-by-step process to plan a stress-free Christmas. Are you ready? Pour yourself some egg nog, bring up Nat King Cole on your playlist, and join me as we prepare to deck the halls!
Check out these simple preparations, tips, and hacks for a stress-free Christmas season! #Christmasplanning
Click To Tweet
1- START YOUR CHRISTMAS LISTS
Instead of "start your engines", I'm encouraging you to start your lists! Now's the time to start listing everything that needs to be done prior to December 25th.
You'll need multiple lists too. Here are some lists to make:
Activities, parties, and functions
Christmas cards (and addresses)
Gifts to buy
Meals to make
Baking to do
Traditions
This beautiful and affordable ($3 CAD) Christmas Planner has many different types of lists and it's a great way to get your Christmas preparations organized. Buy once, print as many sheets as you need, and use it year after year!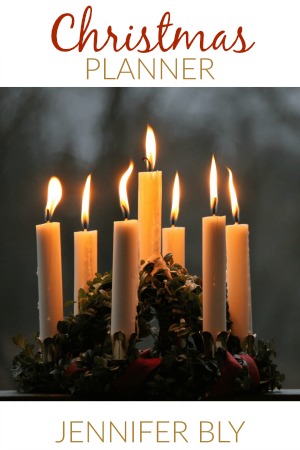 2- MAKE YOUR CHRISTMAS BUDGET
I know. This is part you would rather avoid. However, as wonderful as the Christmas season may be, you don't want a dreaded debt hangover in the new year.
Take some time to carefully consider how much you want to spend this Christmas. Here are some areas to include in your Christmas budget:
Christmas cards
Stamps and parcel postage
Food
Gifts
Stocking stuffers
Travel expenses
Special events and activities
Decorations
3- MAKE CONTACT
Spend some time making contact with family and friends to get a clear indication of how the holidays will be handled this year. Some things to consider:
Is family coming in from out of town?
Where are out-of-town guests staying?
How are gifts being handled (buying for one, buying for all, group gifts, etc.)
4- CARDS, CARDS, CARDS
I'm all about traditions. I love sending (and receiving) Christmas cards. You may not do Christmas cards, or perhaps you send your season's greetings via email… if so, you can breeze past this point to the next tip. BUT, if you're like me and you send annual Christmas cards here are some things to contemplate:
Did anyone move, get married, have a baby, or die? It's good to know these things before you address and mail your Christmas cards.
Confirm addresses for Christmas cards.
If you design photo Christmas cards, these should be ordered before November 10th so that you have ample time for them to be made, delivered, and for you to address them.
Don't forget to purchase stamps.
We've used various different card-making companies over the years, but Minted, Snapfish, and Mixbook remain our favourites!
Just a little side note: When I'm licking the envelopes for Christmas cards I can't help but think of the Seinfeld episode in which Susan, George's fiancé, dies from licking the envelopes for their wedding invitations. And every year I think I have GOT to get one of these handy envelope moisteners.
5- GET YOUR CHRISTMAS BAKING ORGANIZED
In order to avoid overwhelm, I recommend you start your Christmas baking by mid-November. Try making 1-2 items every week and freeze as much baking as you can. If you have treat thieves in your house, try burying your Christmas baking at the bottom of your deep freezer. Make sure to keep a log of what you baked, how much you baked, and when you baked it.
My Christmas Planner has generous space to record your Christmas baking as well.
If you're looking for some amazing Christmas baking ideas, you might want to check out these family favourites:
This tip isn't just reserved for treats and sweets – it applies to main dishes too! For instance, I like to make my Christmas Cabbage Rolls and meat pies a few weeks ahead of time.
6- BUY THOSE CHRISTMAS GIFTS
I urge you to start your Christmas shopping as soon as possible. My husband and I have a bin in the basement where we store gifts that we purchase throughout the year. This often alleviates the last-minute rush of Christmas shopping.
If you need gift ideas, there are plenty of ideas online! Here are a few notable round-ups of gift ideas:
7- PLAN FOR YOUR CHRISTMAS TRADITIONS
Spend some time considering your family's Christmas traditions. Do you have any preparations to make ahead of time? We have a Christmas Book Advent Calendar which requires me to wrap 25 books for the month of December. I like to make sure this project is completed a few days before December 1st. We also do a Meaningful Christmas Countdown which takes some organization and planning.
Here are some traditional preparations to consider:
Have you assembled / made your advent calendars?
Are you doing any charity work? Have you signed up for it yet?
Have you designed / sent out invites for any special activities?
Babysitting arrangements have been made so you can attend work Christmas parties?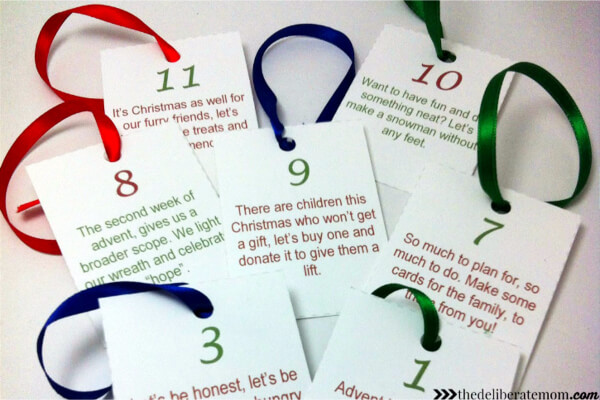 8- REFLECT ON CHRISTMAS
Christmas is a wonderful time for reflection. If you're a Christian, Christmas is probably especially meaningful to you. This is a good time to choose a devotional to help you set your eyes on Christ. One of my all-time favourite Christmas devotionals is Then Came Jesus by Lara Williams. I could do it year after year.
9- DECORATE FOR CHRISTMAS
Ahhh, one of our favourite parts of the season… decorating the home.
I advise you to go through your Christmas decorations at least 1-2 weeks PRIOR to putting up your Christmas tree. It's better to discover broken decorations, burnt-out lights, etc. before you're in the midst of decorating.
10- WATCH YOUR FAVOURITE CHRISTMAS MOVIES
If you love Christmas movies as much as my family does, you may want to take some time to schedule the days you'll watch your favourite Christmas shows!
Maybe write your movies on a calendar, that way you can stay on track with the festive shows you wish to watch with your family.
11- ENJOY CHRISTMAS
Hopefully, this step-by-step plan will help you get organized for a stress-free Christmas season. Make sure to enjoy all the moments and remember — we celebrate this beautiful holiday only once a year. Make the most of it and enjoy the time spent with loved ones.
May this be the best, most blessed, Christmas ever.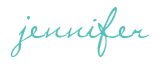 PSST – I have so many Christmas articles, craft ideas, recipes, and more that I've shared here on The Deliberate Mom. Make sure to check out my Christmas Library for holiday inspiration.
SHARE WITH OTHERS