Are you looking for birthday gift ideas for your husband? Are you in need of some original Father's Day gift ideas? Do you want some unique gift ideas for men?
Why is shopping for men such a challenge?!
My husband just celebrated his 34th birthday. I used to get stumped as to what to get my husband for his birthday… but in recent years I've come across some great gift ideas for men.
Today I'll be sharing my fabulous gift ideas with you!
Do you need a birthday gift idea for your husband? Are you in need of some great gift ideas for men? Here are 12 unique gift ideas for the men in your life! #giftideas
Click To Tweet
THE BEST BIRTHDAY IDEAS FOR YOUR HUBAND & GIFT IDEAS FOR MEN
Before I share these gift ideas for men, I want to encourage you to be creative. Yes, you can select and purchase any of these items as gifts, but the more thought that goes into your gift, the more your husband will appreciate it!
Make whatever gift you choose personal to him. Pay attention to what he likes and give accordingly. Hopefully one of these gift ideas for men sparks your creativity!
Magazine Subscriptions
What interests him? Cars, hockey, weightlifting, travel, architecture… find a magazine that gels with his interests and buy him a subscription.
Beer (or Wine) of the Month Club
Does your guy like beer or wine? Many places offer beer or wine of the month clubs. A few years ago I bought my husband a beer-of-the-month subscription.
Every month, 6-8 exotic beers were shipped to our house and he got to try them out! I also included a beer journal so that he could document his beer "tastings".
A Class
No, I do not mean, buy him class… I mean buy him a class. My husband loves horses, so one year for his birthday, I bought a horsemanship course!
Think about what your guy is interested in; art, sailing, cooking, martial arts, diving, etc. Whatever it is, guaranteed you can purchase a workshop or course for him to attend. Depending on the class, this gift may even be tax-deductible!
A Basket of Love
Grab a basket and fill it with a variety of things he loves! Potato chips, beef jerky, licorice, candy, new socks, a tie, beer or wine, gum, chocolate, etc. Mix it up and make it fun!
Tickets to an Event
Whether it's a concert or sporting event, most guys like the opportunity to get out. Make it even more fun and buy a ticket for a buddy of his!
T-Shirt of the Month Club
I love my subscriptions… they're the gift that keep on giving! Last Christmas I bought my husband a shirt of the month membership from Busted Tees. This was a great gift! Every month he received a voucher to claim a free t-shirt of his choice from their website. They have a lot of fun, humorous, and original t-shirts.
A Wallet of Cards
Get your guy a new wallet and fill it with gift cards to his favourite places; coffee shops, electronic stores, book stores, clothing stores, etc.
Get Him a Toy
Has he told you a zillion times about that G.I. Joe Doll he had when he was a kid? Scour antique shops, eBay, garage sales, and thrift stores, to try to find that novel toy from his past.
Time
Plan a weekend for him to get away from the pressures and stresses of life. Contact some of his buddies and see what you can come up with. Perhaps a camping trip, fishing trip, or a weekend of golf?
Annual Passes
There are so many places that offer annual passes and memberships. My husband loves the zoo, so one year, I bought him (and our family) an annual membership to our local zoo. He loved it! Here are some places you could consider buying a membership from:
art gallery
science centre
museum
golf course
fitness centre
Donations
Donations are always a thoughtful gift. I particularly like donations in which the recipient decides which organization or individual to gift the money. Examples of such organizations are:
Whimsical Novelty Gifts
There are some great gift ideas out there… you just might need some inspiration. One of my favourite websites for unique gift ideas is www.thinkgeek.com. Browse their pages for a few minutes and I'm sure you'll find the PERFECT gift for your guy!
One of my favourite whimsical gifts was the Kebo One-Handed Bottle Opener. My husband loved this gift!

When all else fails, you can always ask him for a list and get some ideas for items from the birthday boy himself!
Bonus Idea: Dollar Shave Club
If your guy is anything like mine, he LOVES the practical gifts. Well you can't get more practical than The Dollar Shave Club.
These razor blades are long-lasting and good quality. There are 3 different levels to the club… select what your guy would like the best. Trust me… he'll swoon once he starts receiving his shipments of razors every month.
Do you have any great gift ideas for guys? Feel free to share your ideas in the comment section below.
Want to read more about gift ideas? You can follow the GIFTS board on Pinterest right here!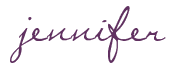 SHARE WITH OTHERS