Pregnancy and babies… so much to learn, so much to explore.
As an early childhood professional for over 20 years and a mom of two girls, I've had plenty of experience with baby care.
This baby care library assortment of articles that have graced the pages of The Deliberate Mom. Find everything from tips for infant care, pregnancy "survival", and there are even a few things for the dads out there!
Favourite Posts: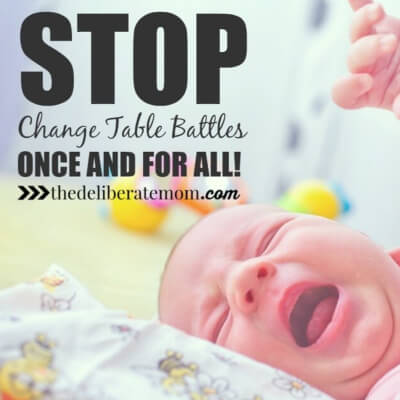 How to deal with a child who resists diaper changes. Tips and tricks to use with your baby or toddler. It's time to "win" at these change table battles!
read more