Being pregnant isn't easy. There are many emotions, frustrations, pains and complexities involved in carrying a child for nine months. Men must know this!
However, I have heard a number of pregnant women gripe about how their husband's idea of supporting them throughout the pregnancy was to capitalize on their cravings.
I feel fortunate. My husband is so attentive and has done a number of things in my first pregnancy (and in this one) to help me feel supported throughout the childbearing process. So to those of you who are not as fortunate, here is a list of things that your husband can do to make the duration of your pregnancy more bearable.
Print it out.
Stick it on the fridge.
E-mail the link to him.
Leave this posting open on the computer.
Send the message loud and clear! You need to be loved and appreciated more than ever… after all, you are carrying his offspring!
Come check out these tips on what husbands can do for their pregnant wives. #pregnancytips
Click To Tweet
Dear Husband / Father-To-Be,
You planted your seed and did your duty. WRONG! Now's the time to step up and show your wife how much you care. Confused? You don't know what she wants? Don't worry… here are some quick tips on how to show some love and appreciation to your wife throughout the remainder of her pregnancy.
Sincerest regards, The Deliberate (and pregnant) Mom
---
THE List for Daddy-To-Be
Listen.
We always need our man to listen to us but now is more important than ever! Hear our woes. Sympathize with our worries. Sincerely listen and hear what we are saying.
Help.
Oh my goodness, there's no better time to pick up a vacuum cleaner, wash the dishes, do the laundry or make the occasional supper! We are tired and we need help.
If you don't want to fall victim to the onslaught of pregnant, hormonal explosions of frustration, then make sure to help out around the house.
A side note to the ladies… compliment him GREATLY for how he helped (even if he didn't do it the way you would do it)… he's more likely to volunteer to help out again.
Be at her beckoned call.
If she's craving a grape slushie when it's -35 outside, don't try to talk her down from her craving. Get out there and drive around the city to find the perfect grape slushie. Trust me… these are memories in the making and although it seems odd or frustrating now, you'll both laugh about it years later.
Take her on a date.
Just because she's carrying your child doesn't mean that you're off the hook for taking your lady out on the town. Take her out to dinner, see a movie, or simply browse in a book shop and afterwards go out for tea/coffee.
Be eager.
If your wife is ecstatic about a birthing or parenting class, try your best to share in her excitement. Even if you have to fake your enthusiasm… do it! In her pregnant brain, the lack of excitement = lack of excitement about the baby and/or her.
Read up.
Speaking of being eager, purchasing a pregnancy book is a great way to show your wife that you care. Here are some books you may want to investigate:
The Expectant Father: Facts, Tips, and Advice for Dads to Be
The Birth Partner (Revised 4th Edition)
Be Prepared: A Practical Handbook for New Dads
Expectant Parents: Preparing Together for the Journey of Parenthood


If you really want to surprise your wife, try purchasing a pregnancy journal like this one and fill it out together!
Show a little romance.
She needs to know you love her… pregnant or not! However, an extra showering of romance can help smooth over her rough days or emotional moments.
A random greeting card professing your love for her, slow dancing in the living room, a bouquet of flowers, a sappy slide show… there's so many things you can do to help her feel loved. Book a spa treatment for her a month or two before the baby is due, surprise her with a spa treatment.
A manicure, pedicure or massage can really help relieve some of her pregnancy aches and pains. Help her relax. There are a lot of physical and emotional stresses that accompany a pregnancy.
Find ways to help your wife relax.
You could prepare a bubble bath for her, give her a shoulder or foot rub, or surprise her with a magazine.
Book housecleaning services for her a month before the baby is due, while she's out visiting, shopping, or at her baby shower, schedule a top to bottom professional housecleaning. Coming home to an immaculate home could make the world of difference to her.
Another great tip is to book some additional housecleaning services for a couple months following the birth of the baby.
Treat her to some great maternity clothes.
A great maternity wardrobe can help your wife embrace and accept her changing body. Take her to the mall and let her take all the time she wants trying on jeans and shirts. Let her know you think she's beautiful (inside and out) Trust me, she's feeling frumpy and far from sexy. Remind her of all the things you love and adore about her.
This is a wonderful time that is to be cherished and remembered forever. If you have any comments or further suggestions, please feel free to share!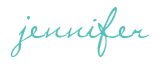 An edited version of this post was included in the parenting book Expectant Parents: Preparing Together for the Journey of Parenthood by Suzanne Hadley Gosselin.
SHARE WITH OTHERS