A few months ago, I shared that my husband and I were trying to conceive a second child. It was with great difficulty and a sense of defeat that I wrote about our struggles with fertility. It has been my heart's desire to provide a sibling for my daughter. I was raised an only child and I remember the loneliness I felt while growing up… something I don't want for my daughter.
In July 2010 I had found out I was pregnant. Our hopes and dreams were being fulfilled! We began to look through our baby supplies. We began to plan how we would tell our family members. We started discussing names and making a list of things that needed to be done before the baby was born. Within two weeks, I had a miscarriage. We were devastated. The miscarriage was crushing and even though I was only a couple weeks pregnant the grief was beyond description.
We've been trying ever since. Ovulation calculators, fertility predictors, calendars and peeing on sticks… many, many sticks. We swore we would not make conceiving a child our primary focus but it did begin to take over our lives. When I wrote The Day My Paper Shredder Made Me Cry, it was my way of releasing my obsession about conception and fertility. I submitted and let go.
Then it happened… in early November 2010, within a few weeks of sharing our struggles with the world, we found out that we were pregnant. At least, the test seemed to indicate I was pregnant.
I waited a couple days and thought I would test again.
I didn't know what to think… I needed this to be spelled out for me. So I got one of those digital pregnancy tests that say "Pregnant" or "Not Pregnant". After all, I had resigned to the fact that we may never conceive a second child.
What did it say?
"Pregnant"
So I was pregnant.
After months of trying and one miscarriage, I was pregnant!
I should be excited. I should be bouncing off the walls!
However, things were different this time around. We avoided discussing names. We talked very little about the baby. I ate well and took care of myself but I couldn't feel any joy about this little person growing inside of me.
Every time I went to the bathroom, I expected to see blood. Every ache and uterine pain sent me into tears… I couldn't help but think that perhaps I was miscarrying again. My OB-GYN would not see me until I was thirteen weeks along… I knew those would be the longest thirteen weeks of my life.
I wanted to document this pregnancy like I had documented my pregnancy with my daughter. So at 10 weeks I bought a pregnancy journal but I refused to write in it with pen… I used pencil instead.
After a couple months of waiting, it was finally time for my first prenatal appointment.
I immediately disclosed to my doctor my intense fear that this pregnancy wasn't viable and that I would miscarry again. She instantly whipped out the Doppler and within a minute, found the baby's heartbeat… the beautiful sound of life within me.
I cried as I laid there on the table. My baby is alive. This is real. I am pregnant. I am really pregnant! 155 beats per minute. 155… what a beautiful number.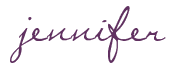 SHARE WITH OTHERS