After my little girl was born, the world, as I saw it, changed.
Everything appeared more fragile. My concern for the well-being of our planet deepened and I made a greater commitment to protecting and preserving our world. One of the steps that I took in order to reduce waste was to make my own baby wipes.
This is such a simple thing to do! Plus, not only is it good for the environment but it saves lots of money and it's good for your baby too!
The Less Toxic Guide indicates that baby wipes contain "harmful ingredients [such as] alcohol, perfume, chlorine, [and] dioxin".
I initially tried using cloths dampened with water but realized I preferred a bit of oil and a mild fragrance when cleaning up nasty baby poo! So here's what I did to make my own baby wipes.
Check out this recipe to make your own baby wipes! #baby #eco-friendly
Click To Tweet
What to buy / gather
Several sets of inexpensive baby face cloths
A jug
An airtight BPA-free container
Extra virgin olive oil
Distilled water
Vitamin E capsules
100% natural essential oil(s) such as; lavender, tea tree and chamomile
The absolute BEST essential oils are from Rocky Mountain Oils. Their oils are of the highest quality. Their have a fabulous return policy (even on opened oils) and you can check each batch of oil for purity — that's just how awesome they are!
How to make
Add the following ingredients to a jug:
1/4 cup olive oil
2 1/2 cups distilled water
6 vitamin E capsules (cut open and squeeze out the contents)
5 drops tea tree oil
8 drops lavender (optional)
8 drops chamomile (optional)
** NOTE: Other than the tea-tree oil, I only use one scented essential oil at a time. I usually rotate which one I use with each batch of solution. Essential oils can be expensive but they last a long time especially when you're only using five drops per batch of solution! If you would like a list of essential oils that are safe to use with children, it can be found HERE.**
Mix well.
Fold face cloths and place in a container.
Pour mixture over the cloths until just damp to the touch. Try to only make enough wipes for 1-2 days at a time.
Place a tight-fitting lid on the container.
Reserve any leftovers of the premixed solution by covering the jug.
Use the wipes with every diaper change.
Launder the wipes as you would launder your baby's clothes. If you are using cloth diapers, wipes can be laundered with them!
We still use chemical-free commercial wipes when we're on outings or when our daughter is at someone else's house but for the most part, we use our homemade wipes.
What do you use on your baby's bottom?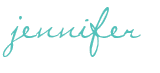 SHARE WITH OTHERS