Every mom needs a vision and a plan to get there.
Do you want to be a better mom – starting today?!
Motherhood isn't easy.
You want to be better. You want to be more. But you're not sure where to start.
The Becoming a Deliberate Mom Workbook will take you on the journey to become the mom you long to be.
It will transform you.
It will enrich your relationship with your child.
Your motherhood journey will blossom beyond what you could have ever imagined.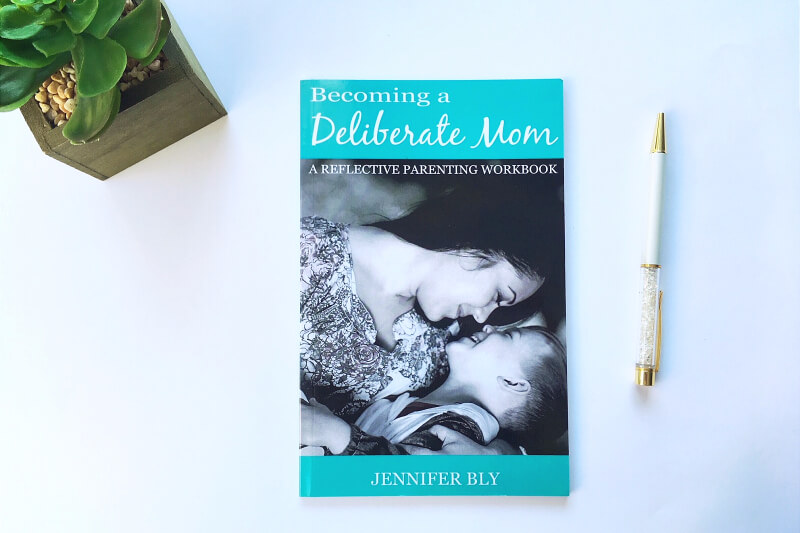 EVERYONE WILL BE WONDERING WHAT'S YOUR SECRET TO BEING SUCH A HAPPY AND CONFIDENT MOM.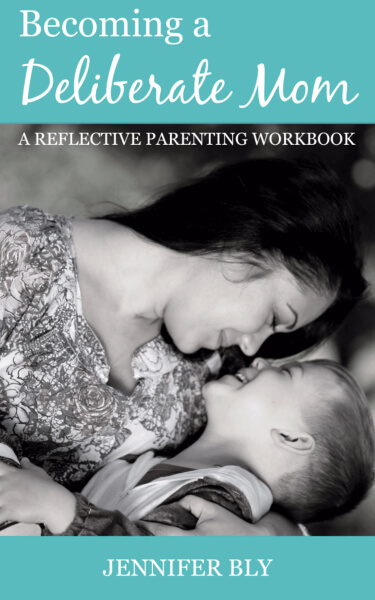 This workbook has everything you need!
vision planning
seven helpful sections
tasks to help you take action on what you've learned
additional prompts to help you deepen your journey of becoming a more deliberate mom.
real-life examples of parenting challenges and victories
plus much more!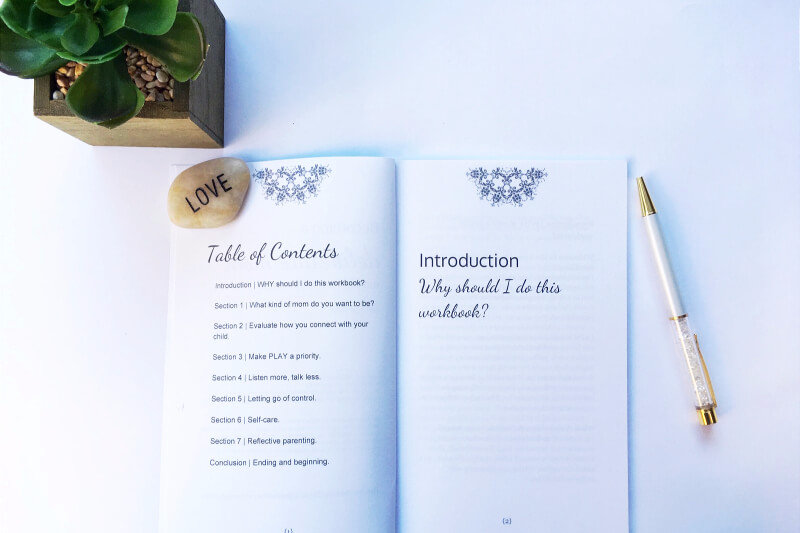 Purchase Options
Purchase the workbook separately or bundled with the Get Reflective Journal (the journal is an instant download as well).
Becoming a Deliberate Mom Workbook
Instant download of the Becoming a Deliberate Mom Workbook

Access to all future updates

Available as a PDF
Reflective Parenting Bundle
Instant download of the Becoming a Deliberate Mom Workbook

Instant download of the Get Reflective Parenting Journal

Access to all future updates of the products

Available as PDF
Frequently Asked Questions
(CLICK EACH BAR TO OPEN AND CLOSE)
How do I purchase this product?
Check-out for this workbook is through Gumroad, our secure e-goods check-out partner. By clicking "Get this today" you will be taken to the Gumroad storefront. You'll be given the option to pay by PayPal, debit, or credit card, debit. 
Upon completing your checkout, Gumroad email you a receipt of your transaction and a link to your purchases as well. Please check your inbox (including your promotions and spam box) for an email that will include your download link.
Click the download button and your purchased product will automatically download to your computer.
What kind of product is this? Paper or digital?
This workbook is delivered in a downloadable Portable Document Format (PDF) file. This is a universal document format for digital files, and most newer computers and devices have PDF readers automatically installed. These PDF readers (also called Document Viewers) will automatically open your file. If you have an older computer or you aren't sure if your computer has a  PDF reader, download a free PDF reader here for viewing your workbook.
If you wish to have a print copy, simply print out the sheets you require with your home computer or at your local print shop.
CAN I USE THIS WORKBOOK REPEATEDLY?
You can download and use this multiple times throughout the year! In fact, I encourage you to go through these exercises at least annually!
What is your refund policy?
Since this is a instant digital download, refunds are not available.
My question isn't answered here.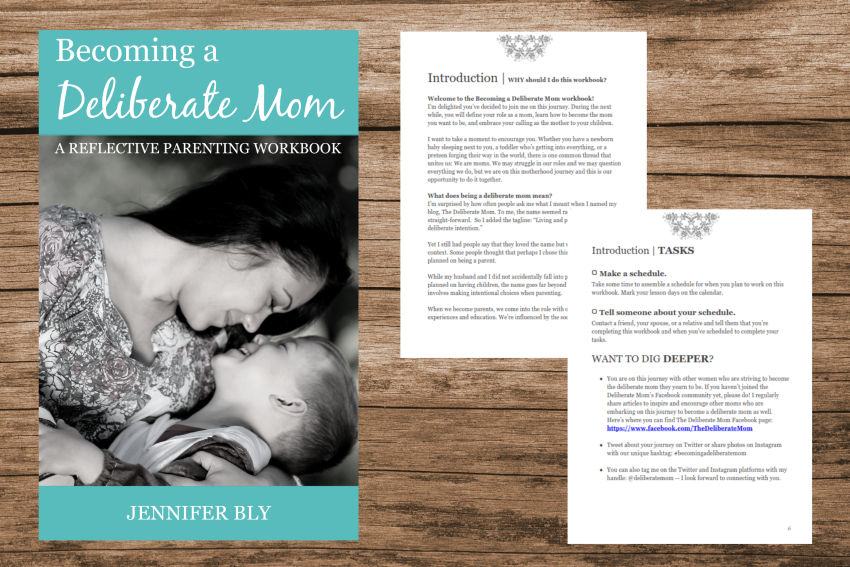 HI, I'M JENNIFER!
And like you, I take my calling to be a mom seriously. I love my kids and I want to be the best mom I can be. But what does that look like? I don't want to be like someone else. I want to be the mom that I'm called to be!
When I created the Becoming a Deliberate Mom workbook, I designed it not to correct or teach moms how to parent, but rather to help moms grow. Yes, it takes some effort, but the joy and confidence you'll feel at the end of this workbook, will be worth it!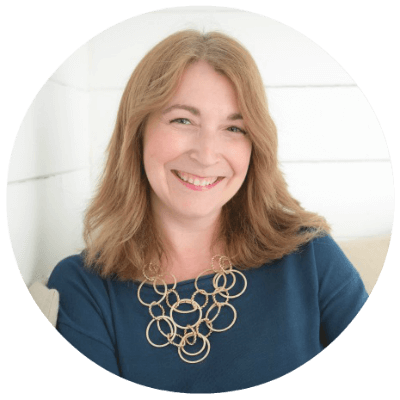 Reviews
Becoming a Deliberate Mom Workbook
Average rating:
1 reviews
Jan 22, 2017
The Kind of Mom I Want to Be
The first section of this workbook is a thinker. What kind of mom did I want to be? I went slowly through each section and followed the additional prompts (I recommend you do too!). The idea of reflective parenting has changed the way I view my failures (of which there are so, so many). I can fail, but I can reflect on those shortcomings without beating myself up. I can reconnect with my children and move forward with ideas for parenting differently. Jennifer Bly has inspired me to be deliberate in my parenting with her blog posts and this workbook gives you practical ways to do that! 
DON'T BE SHY!
If we didn't answer all of your questions, feel free to drop us a line anytime.