This policy is valid from 30 September 2015. Updated December 2017.
This blog is a personal blog written and edited by Jennifer Bly. For questions about this blog, please contact me at:
USE OF COOKIES
By using this site, you AGREE to its use of cookies.
A cookie is a harmless string of information that a website stores on a visitor's computer and that the visitor's browser provides to the website each time the visitor returns.
Visitors who do not wish to have cookies placed on their computers should set their browsers to refuse cookies before viewing The Deliberate Mom (a drawback may mean that certain features of The Deliberate Mom may not function properly without the aid of cookies).
We use cookies to personalize content and ads, to provide social media features, and to analyze our traffic. We also share information about your use of our site with our social media, advertising, and analytics partners.
In addition, this site uses cookies from Google to deliver its services, to personalize ads and to analyze traffic. Information about your use of this site is shared with Google. If you would like more information about how Google uses cookies, please click HERE.
PERSONAL INFORMATION
Any personal information and email addresses, which are entered for commenting, newsletter purposes, etc. are kept private and never disclosed or sold. We respect your privacy and appreciate that you have entrusted us with your personal information.
ADVERTISING AND SPONSORED POSTS
This blog accepts forms of cash advertising, sponsorship, paid insertions or other forms of compensation.
This blog abides by word of mouth marketing standards. We believe in honesty of relationship, opinion, and identity. The compensation received may influence the advertising content, topics or posts made in this blog. That content, advertising space or post will be clearly identified as paid or sponsored content.
The owner of this blog is compensated to provide opinion on products, services, websites and various other topics. Even though the owner of this blog receives compensation for our posts or advertisements, we always give our honest opinions, findings, beliefs, or experiences on those topics or products. The views and opinions expressed on this blog are purely the blogger's own. Any product claim, statistic, quote or other representation about a product or service should be verified with the manufacturer, provider or party in question.
This blog does not contain any content which might present a conflict of interest.
AMAZON
The Deliberate Mom is a participant in the Amazon Services LLC Associates Program, an affiliate advertising program designed to provide a means for sites to earn advertising fees by advertising and linking to amazon.com and affiliated sites.
PRODUCT REVIEW PROGRAMS
The Deliberate Mom sometimes does paid product reviews. Sponsored reviews are always disclosed in their respective posts. The programs I work with are as follows:
I'm thrilled to be a member of Influence Central. Whenever I provide a Mom Central review, an additional disclosure specific to Mom Central is provided within the posting.
I'm also a member of Parent Tested, Parent Approved (PTPA). Whenever I provide a PTPA review, an additional disclosure specific to PTPA is provided within the posting.
I'm also a proud member of Made in Blog. Made in Blog provides occasional campaign opportunities to me since I'm an approved Made in Blog member.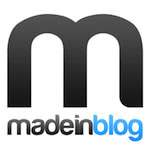 I am also listed on Blogdash. I may accept opportunities to review products or work with companies which operate through the Blogdash network.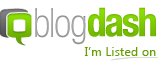 I'm also part of the Influenster program and participate in opportunities through their community.

AFFILIATE PROGRAMS
I receive compensation via various paid links. The links are as follows:
I have some Share-A-Sale links on my blog. Once again, I get a small compensation from any purchases you may make after you click these links.

I participate in the VigLink program. I get a compensation from any purchases you may make after you click these links and make purchases from these sites.
My financial compensation from these sources is how I help support my family. Your readership, as well as your support, is truly appreciated.
To get your own disclosure policy, go to http://www.disclosurepolicy.org