Monday, my least favourite day of the week. With "My Best Life" I have decided that every week I will commit to a strategy in order to make my life more positive.
Reflection on Last Week's Strategy
I shared last week that I would like to smile more (especially with people I don't know). I failed BIG TIME with this strategy. I found that after my first couple of days of success, I completely forgot my strategy for the week. While I'm walking I usually get so caught up in my thoughts!
The couple of times that I remembered to smile proved to be very interesting. One girl looked very uncomfortable and averted her eyes away from me. Another man beamed back at me and said, "Good morning." I like spreading joy. I hope I can remember to put this strategy into practice more often. In the future, I think I'm going to try to smile at people I don't know whenever I think of it. I think any effort is better than none.
This Week's Strategy
I can't believe this is my fifth week! I'm actually quite excited about the positive changes that have been occurring ever since I started this weekly schedule of goal-setting and reflection!
My strategy for this week is a different one. Usually I allocate $40 to my spending "account" every week. This week I am going to cut it down to $10. YIKES! I think I can do this. If I cut out coffees and smoothies and the occasional magazine, I think this goal is achievable.
How does this strategy make my life better? Well, with baby number two on the way, my husband and I have been contemplating taking a trip to the mountains. We figure it will be a nice escape before we are too busy and tired to think. We would also like this excursion for our daughter. It might be nice for all of us to have some quality family time before a new little person enters our lives.
I am hoping that if I can keep this strategy going until May, this money saved can be put towards the trip. This amount plus our additional savings would mean we would be paying for the trip entirely with cash (and not credit)… which makes me and my husband happy. I hate the guilt I feel after a trip when I've used a lot of credit. The "pain" after the vacation usually overshadows the joy of the trip.
Beyond the trip to the mountains, I think it's beneficial to cut back on my spending, especially since I will be starting my maternity leave in less than five months! After the baby is born I would like to take some mom & baby yoga classes and enroll my daughter in yoga classes as well. It would be nice to save up for these activities and pay for them with cash as well.
Please feel free to comment if the strategy for the week inspires you as well. In the meantime, I would like to wish you a wonderful week.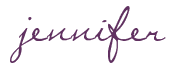 SHARE WITH OTHERS