I have an abundance of containers around the house. I've been saving them thinking that I would eventually find some purpose for them. They were mostly used as "props" in my daughters' play kitchen.
However, the other day I had a wonderful idea… what if I placed the containers on the table and used them as a provocation for my youngest daughter to open and explore?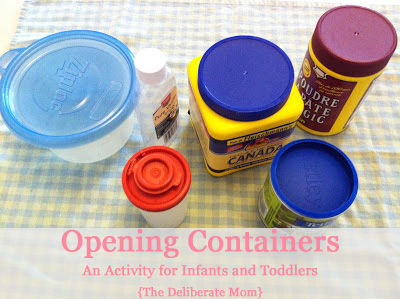 The idea was a hit! She opened the containers. She closed the containers. She put one container inside another container and then closed them up again.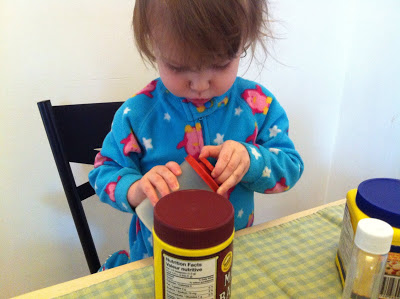 It was such a fantastic activity to observe her engaging in!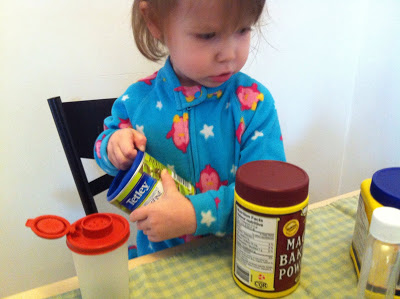 She was content and focused for well over forty minutes. I'll definitely continue this activity with new containers… maybe I'll even place a "surprise" in the occasional container! The possibilities are endless!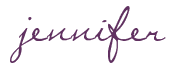 SHARE WITH OTHERS