A few months ago when I conducted my reader survey, one lovely respondent suggested that I add an "Ask The Deliberate Mom" element to my blog. I loved this idea but felt that maybe it would be viewed as presumptuous to assume that I could help anyone. I'm by no means an expert. Even though I have 20+ years of early childhood experience, I still struggle with my own parenting and educational approaches.
However, I recently had a reader reach out to me with a question. I immediately switched to "early childhood professional mode" and tried to respond in a supportive manner… much like I would do for any parent I would work with. As I went through this process and constructed a written response, I thought, "This would be a great blog post!"
I've simplified her question and chose to focus on one element:
My child hits me every time I change his diaper. Do you have any suggestions?
Diaper changes can be challenging regardless of a child's age. However, when a child is resisting them and it turns into a war, what is a parent to do? Often these "battles" take place because a child is asserting his/her independence. Here are a few suggestions to make those diaper changes a lot less stressful.
Check out these tips on how to deal with a child who dislikes diaper changes. #parentingtips #babytips
Click To Tweet
Let your child know what to expect
Imagine you're reading the best book ever or that you're chilling out on the sofa after a hard day at work. Suddenly someone picks you up and carries you to a table, then proceeds to take your pants off! Would you not completely freak out?! I know this is a bit of a stretch, but you get the point right?
Children often like to be told what to expect. For example, "In 2 more minutes, I'm going to change your diaper…. In 1 more minute I'm going to change your diaper…. Now it's time to change your diaper."
By doing this, the child is prepared for what is next. He also knows that the activity he is engaged in, will soon be interrupted for a diaper change.
Involve him as much as possible
You can do simple things to involve your child in the process. Let him select the new diaper or invite him to hold the wipes for you.
Make the change table appealing
Diaper changes could quite possibly be one of the most boring things your child does in the day. Multiply the boredom by how many times the process is repeated and you've got a recipe for conflict.Diaper changes can be made more appealing by hanging a mobile over the change table or perhaps you could rotate photographs on the wall by the table. You could also encourage the child to select a book or a soft toy to hold onto during diaper changes. These little things could make the diapering process more enjoyable for him.
Use the time to connect
The routine of diaper changes is often overlooked as an opportunity to connect with a child. This is a great time to sing songs, tell stories, or share a rhyme.
Change your child on the floor
If your child is kicking, hitting or struggling, then perhaps they need a change of scenery. Change them on the floor instead of on the change table.
Change your child while they are standing
So this takes a bit of practice but it's fantastic for an active child. Sit on a low chair or a stool in front of the child. Have them face you. Remove the diaper. Wipe. Place diaper on them while they are standing.
*NOTE: This does not work if the child has had a bowel movement, I repeat, do not do this if the child has had a bowel movement.*
Do you have any tried and true ways to make diapering time more fun and less of a battle? Please share and help a fellow mom out. Also, if you have a question that you would like to have answered here on The Deliberate Mom, please send me an email. I'll do my best to help out.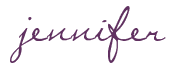 SHARE WITH OTHERS