If you are reading this, that means my blog still exists. The past 24 hours have been a blur, as my blog disappeared from the landscape of the worldwide web and was replaced by a porn menu. I'm not joking… maybe some of you had the misfortune to see the menu. I apologize if you did.
What brought all this disaster upon my head? Well, without getting too technical, I have had my domain hosted through Google Clients at Enom (via Blogger). They allow a year to year contract which always made me a little nervous that every June I would have to make sure my information was renewed and account paid.
I started investigating and had been reading that it's best to get your domain hosted somewhere independent of the whole Blogger platform. I also read that Google analytics are lower for year-to-year domain purchases as opposed to long term purchases.
So I purchased my domain for 5 years from a company and approved the transfer. Little did I know, the transfer negated the actual web hosting. Enom cut me off completely and the new guy didn't know to pick me up. So my site was non-existent and unfortunately when that happens, it becomes a quasi-porn menu site. Lucky me.
Naturally this was upsetting but what made it even more distressing was that the new provider could not host my Blogger blog files on its site. WordPress… no problem… Blogger, no way. It has something to do with it being one big file and not smaller components.
It was a day of telephone calls, emails, tears, and realizations.
I began to wonder why I'm even doing this? Then I began to realize just how much of my identity is wrapped up in this blog. Then I began to wonder, have I made this blog my idol?
I still haven't answered these questions. My blog is still a mess. It displays on some browsers and not others, Feedburner isn't working and I feel helpless in trying to fix it. All the while I'm wondering, is it really my blog that needs fixing or am I the one who needs fixing?
This is me, wondering, reflecting, and deliberating. All I know is, I am on a journey and I'm not entirely sure where it's bringing me but I'm open to what the Lord has to offer.
In case you were wondering, the SHINE Blog Hop will be postponed until further notice. I did want to let everyone know that
63
posts were linked up last week! These are the top posts which were clicked last week (there was a tie for third place, hence why there are four posts listed).
Congratulations to the top viewed posts! As a reminder, featured posts are tweeted, pinned, stumbled, and shared on all my social media outlets. Thank you to everyone who linked up. I hope we can do it again.
So I'm not sure if this is the part where I say goodbye or where I say see you soon. I have a lot of things to figure out and decisions to make. Is this the end of The Deliberate Mom and the beginning of something new? This will be my 720th post. Do I want all of these posts to disappear… forever? If I have to rebuild, do I keep the old stuff or do I start fresh? If I have to rebuild, is it even worth it? What does this mean financially for my family for me to lose my blogging income?
So many questions. While I reflect, please know this… I am thankful for this journey and for all the friendships I've made along the way. I am thankful for this community and for the ability to give and receive so much from every single one of you. Sending you much love and blessings.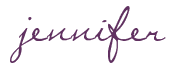 SHARE WITH OTHERS