Shortly before it was time to start my little girl on solid foods, I made the decision to make her homemade baby food. There were several factors which influenced my decision. The first was that there had been a recent recall on commercially jarred baby foods. The fact that I was leaving the health and safety of my child in someone else's hands made me quite nervous.
The second factor was that I wished to serve my daughter primarily organic foods. However, the processed organic foods looked far from savoury. The third factor was cost. Commercially prepared foods are expensive. I was sure I could cut those costs significantly whilst ensuring the absolute best, nutritious food for my daughter.
Making your own homemade baby food is a personal decision. It takes some time and diligence but there is great satisfaction in watching your child savour the food that you have prepared so lovingly for them.
Here are some tips and methods I used in preparing baby food for my daughter.
Want some quick tips on how to make homemade baby food? Check this out! #baby
Click To Tweet
Consider storage.
The first step is to purchase some good quality reusable jars. My personal favourites are the Bernardin 125 mL mason jars with snap-on lids. However, I really dislike the snap-on lids because the lids and jar rings rust easily.
I recently became aware that there are BPA-free screw-on caps available for these jars. I've ordered them and I can't wait to use them. They are refrigerator, freezer and dishwasher safe as well!
What will you serve?
Decide what types of foods you want to prepare. This will often depend on your child's age and the complexity of the food you wish to make for them. I initially started my baby food preparation with vegetables such as corn, carrots and peas. After a while I added meat to her diet (turkey and chicken). Of course, I chose organic foods but you can choose whatever suits you and your family.
If certain vegetables are not in season, you could always choose frozen vegetables. I particularly liked Stahlbush Island Farms frozen vegetables. Not only are they organic but they're affordable and available at many local grocery stores.
How will you prepare your food?
I chose to steam my vegetables and meats. A steamer is a great way to preserve the nutritional value of food. Most steamers come with instructions for timing the cooking for optimal flavour and nutritional value. I found these instructions exceptionally helpful!
All of the food I made was prepared in a blender. A food processor could be used as well. I would prepare one batch at a time, washing the steamer tray and blender after each batch. I would prepare the meat last to ensure there was no accidental contamination of the vegetables.
Remember good food handling practices.
Before filling jars, make sure they are clean and sterilized. The sterilization process does not have to be as arduous as when canning (since your foods will never be stored in a pantry) but it's good to ensure that all the jars and lids have had at least a 3 minute boiling water "bath" prior to filling them with food.
I would fill the jars about 3/4 full. Make sure to write the date that the food was prepared and the contents of the jar on the lid. I found that a piece of scotch tape and a permanent felt-tip pen worked well for labeling.
How to store your food.
Foods should be stored in the refrigerator or freezer. I usually placed a two day portion of food in the fridge and the rest I stored in the freezer.
With my little girl, we found that 36 jars of food would last about 6 – 7 days. Therefore, I only had to make her food once a week. It would usually take 2 – 3 hours to prepare 36 jars.
How will you serve your food?
Consider how you will warm your baby food. It doesn't make sense to make such wonderful, nutritious foods only to zap them in the microwave! We would warm a bowl of water in the microwave and then submerge her jars in the hot water for about 10 minutes.
Remember to only introduce one new food at a time. It's always good to know how your child is handling and processing the foods that are being introduced to them. You may want to keep a food diary for your child while you are in the phase of trying new foods.
Need recipe ideas?
There are a variety of baby food cookbooks on the market. I found I didn't use these very much as I preferred to keep my daughter's meals simple and free of extra flavours and spices. However, it doesn't hurt to have a cookbook to inspire new ideas or to provide extra guidance in the preparation of your child's foods. Here are some of my personal favourites:


I hope these tips have helped and inspired you to consider preparing your own baby food. Please feel free to share any of your tips, suggestions or comments on baby food preparation.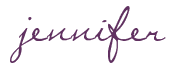 SHARE WITH OTHERS