This is it! My 100th posting! Instead of the pressure of writing the best blog posting ever, I've decided to celebrate this momentous occasion with a giveaway!
However, I want to make this clear, this isn't a follower grab or a way to increase readership. I am thrilled with the following I currently have and as much as I would love to have more followers, I sincerely want my readers to follow my blog because they enjoy it, not because I'm giving away a prize.
Therefore, the only "rule" to participate in this giveaway is to leave a comment on this posting! This contest is open to anyone and everyone! Please no anonymous comments (that would make it impossible to decipher who won). If you don't have a Google account and the only way you can comment is anonymously, then please be sure to end your comment with a first name and last initial.
To ensure the integrity of this giveaway, http://www.random.org/ will determine the winner by random "public drawing" and I will announce the winner with a blog posting and a screen shot including the winner's comment and/or name. Only one entry per person (multiple entries will be deleted). The winner will just have to contact me with their e-mail address and the prizes will be sent out by e-mail… no strings attached.
Now how easy is that???
So, are you excited to hear what the prize is??? One lucky winner will get:
$25 (CAD) e-mail gift card to Amazon
AND
$20 (CAD) e-mail gift card to make a donation to the charity of their choosing at Charity Choice
Ready to play? Comment on this posting… to make the comments more interesting for other readers please share what your favourite book and/or charity is! Please note, this is just a suggestion for the content of comments and is not a requirement to participate in the giveaway.
Entries to this giveaway will be accepted until:
12:00 pm (MST) Sunday, February 13, 2011.
Good luck and thank you so much for reading The Deliberate Mom. I look forward to writing my next 100 postings!
GIVEAWAY IS NOW CLOSED.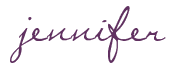 SHARE WITH OTHERS