As I previously shared in my posting, 12 Projects For 2012, I have been wanting to make canvas art out of my baby's hand and footprints. The inspiration came to me as I assembled a hand and footprint calendar for the grandmas in our family.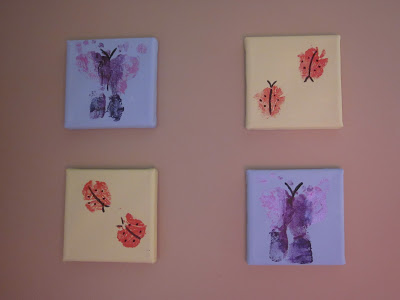 This was such a fun and simple keepsake project, I thought I would take this opportunity to share it with you!
First, I decided what prints I wanted to create. I decided that butterflies and ladybugs would be the cutest for my baby's room. Inspiration for hand and footprint art can be found HERE.
Then I purchased my supplies; a set of nine 3″ x 3″ premade canvases and acrylic paints.
I put my oldest daughter to work and got her to paint the background colour on the canvases.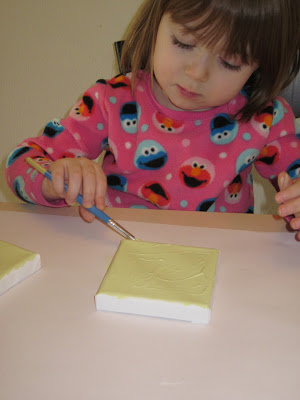 After the background colour had dried, I had my husband hold my daughter while I painted her feet and pressed them onto the canvas (this was for the butterfly art).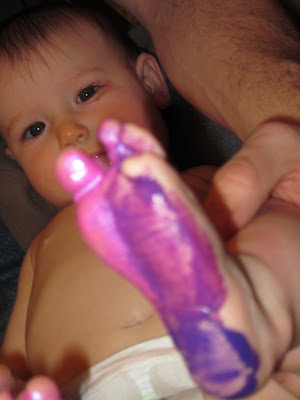 I then painted the palm of her hand and pressed it onto the canvas (this was for the ladybug art).
I embellished each print with antennae (and spots for the ladybugs).
Lastly, I put my daughter's name and the date on the back of the canvas art.
Simple, frugal, and an adorable keepsake to hang in my daughter's nursery.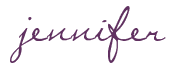 SHARE WITH OTHERS