In 2004 my husband and I embarked on a project.
We gathered 100 postcards, numbered them, addressed them (with the PO Box we had rented) and delivered the postcards everywhere we went.
We stamped the postcards and left them with a loonie (the name for our Canadian $1 coin), a pen, and a note encouraging the recipient to write a positive thought, a favourite quote, or whatever they wanted. The instructions also prompted the recipient to mail back the postcard as soon as possible.
We were curious as to what messages people would share if they were given the chance to have their voice heard… anonymously. Life got busy and we never followed through with the documentary which we had envisioned as the end product of this project.
The other day I was cleaning the basement and I found the postcards.  I felt some remorse over the fact that so many people took the time to respond to our request, yet we never followed through with completing the project.
Some of the messages were sad and a couple were ridiculous. However, the majority of the messages were uplifting and inspiring. So for the next few months, on Wednesdays, I will be sharing all of the postcards, that were mailed to us almost eight years ago.
Enjoy.
Postcard #1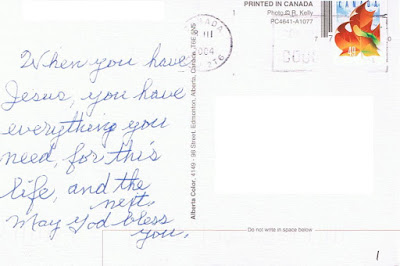 Click the image to enlarge.
All the postcards can be found HERE.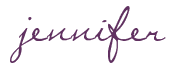 SHARE WITH OTHERS