Jump to recipe
If you're like me, Chocolate Peppermint Popcorn may initially sound a little odd to you. Then you taste it and you can never turn back… every Christmas will demand this decadent treat.
Chocolate peppermint popcorn?! Trust me, it's delicious and a must-have Christmas treat!
Click To Tweet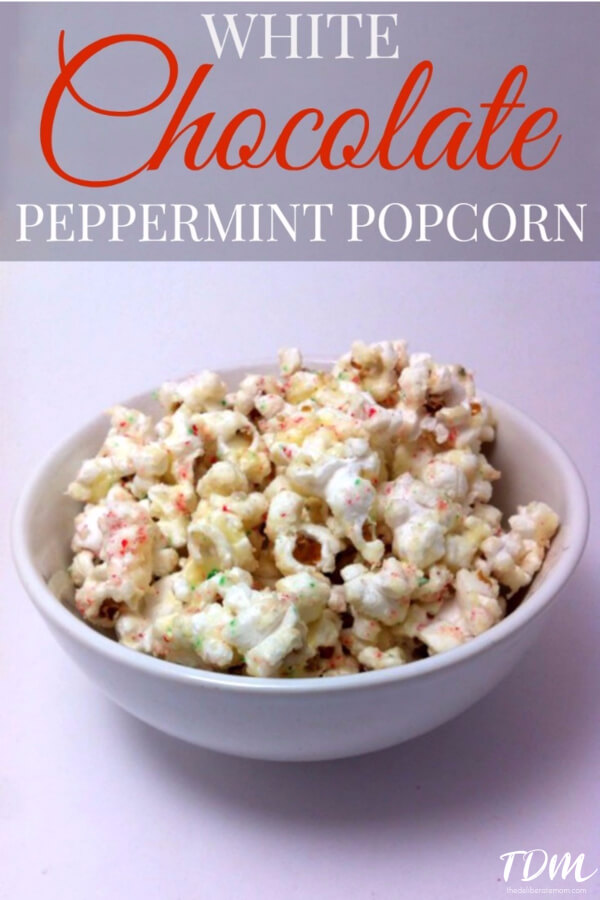 A few years ago, one of my coworkers brought this in as a goodie for the staff.
I looked at it with skepticism.
Peppermint on popcorn did not appeal to me, but out of courtesy I tried it and proceeded to consume the remainder of the bowl (I ate lots and had no guilt about my gluttony).
So then I asked her how she made it… her response, "a box of melted white chocolate, a box of candy canes and lots of popcorn".
Several years later, I have perfected this chocolate peppermint popcorn recipe (measurements and all) and I am going to share it here with you today.
Chocolate Peppermint Popcorn Recipe
Ingredients
1 box (6 oz) of Baker's white chocolate


1 box (10) peppermint candy canes


16 cups popped white popcorn
Instructions
Line a cookie sheet with parchment paper.


Peel the plastic off of your 10 candy canes and place them in a plastic zippered kitchen bag.


Seal the plastic zippered bag and place in another bag. Smash the candy canes with a hammer. If you think you've smashed them enough, smash them some more.


Pop your popcorn and set aside in a large bowl.


Melt 6 oz of white chocolate in a double boiler.


Pour the melted chocolate over the popcorn. Gently mix to thoroughly cover the popcorn.


Sprinkle crushed candy canes over the popcorn and mix well. (I like to sprinkle the crushed candy cane through a sieve so there's no large hunks of peppermint on the popcorn).


Spread out on prepared cookie sheet and let cool.


Enjoy!
© 2023 Copyright The Deliberate Mom
That's it! Simple, delicious, and highly addictive!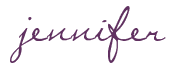 SHARE WITH OTHERS