Subscription boxes… they're everywhere and how can we even begin to discern which subscription boxes for children are the best?
Fortunately, I've tried a few kid's subscription boxes and today I would like to share them with you!
Are you looking for a subscription box for children? These are some of the best! #subscriptionboxes
Click To Tweet
WHY BUY A MONTHLY SUBSCRIPTION BOX FOR KIDS?
I love monthly subscription boxes for children. It's a fabulous gift, and one that gives throughout the year.
What's wonderful about gift subscription boxes is your child will receive a new "gift" every month throughout the year. Plus many of the boxes that I'm sharing with you are educational boxes… which means it's a gift that will enhance your child's cognitive development. Now that's a win-win, right?!
LITTLE PASSPORTS
I absolutely ADORE the Little Passports subscription box. The materials are high quality and the recipient of this subscription will learn so much about the world!
Each month your child will receive:
Letters from their pals, Sam & Sofia

Fun "souvenirs"

Activity sheets

Stickers for their suitcase, passport & map

Photos
For more information, here is my in-depth review of the Little Passports Subscription Box.
KIWI CRATE
The Kiwi Crate subscription box is the perfect pairing for a child who loves to create and explore.
Every month, your child will receive:
A Maker Project (hands on fun for art, science, and engineering)
Creative Learning materials
explore! Magazine (full of comics, experiments, and games)
Online DIY Ideas
You can start with Kiwi Crate, but have the option to switch to any of the other crates later on.
I've previously reviewed Kiwi Crate. Here's where you can read the full review of our Kiwi Crate experience.
**Note: This review of Kiwi Crate was done when it was strictly an arts & crafts subscription box. Since then, Kiwi Crate has expanded to include many other modes of creating and discovery! I think it's actually a better value now!**
KIDSTIR
Kidstir is another wonderful monthly subscription box! If you want a subscription that teaches your child a practical life skill (cooking) and you want a gift that allows you to connect more with your child, then this monthly subscription box is for you!
Each month, your child will receive:
A fresh food shopping list (which is also emailed)
3 easy recipes for children and grown-ups
2 kid-size tools and extras that get children involved
3 foodie education pages (covers culture, vocabulary, science and math)
3 fun learning filled games and activities

Kidstir is a wonderful gift for children who love to be in the kitchen!
**Note: Kidstir recently discontinued shipments to Canada, so they only ship within the US.**
THE MAGIC SCHOOL BUS SCIENCE CLUB
My children LOVE the Magic School Bus, so naturally this science club subscription is a hit with them!
Every month your child will receive:
A colourful manual based on the Magic School Bus characters
At least seven experiments to complete which relate to that month's "theme"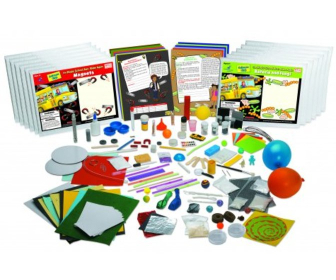 The Magic School Bus Science Club Subscription is a fabulous deal for the little scientists in your life.
THE PRIME BOOK BOX FOR KIDS
Amazon is getting in on this subscription box thing with their Prime Book Box for Kids! This is a fabulous subscription for the little reader in your life. Each box contains 2 hardcover books or 4 board books. This box saves you over 40% off the list price AND you can choose if you want the books delivered every 1, 2, or 3 months! I love that kind of flexibility in a subscription!
**Note: This is only available in the US, but I certainly hope it comes to Canada soon. My children LOVE books!**
So there you have it! These are some of best subscription boxes for children. Which ones are you interested in? Do you have a subscription box for children that you love which I haven't mentioned here? Make sure to tell us all about it!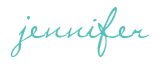 SHARE WITH OTHERS