As a former early childhood educator, I feel it's critical for adults to foster children's creativity.
As MaryAnn F. Kohl once shared, "Art is as natural as sunshine and as vital as nourishment."
I recently had the opportunity to review Kiwi Crate, a monthly "create and explore" subscription for children ages 3 – 7. This is my honest review.
Looking for a unique gift idea? Why not try Kiwi Crate?! #review
Click To Tweet
**Disclosure: I received the described product for the purpose of this review. This review is my honest opinion and the opinions on this blog are my own. Some of the links in this posting are affiliate links. Any purchase made through the links will provide a small compensation.**
I was so excited to do this review! Upon receiving our Kiwi Crate box, I was immediately impressed by the care and quality that when into the crate.
When we opened our box we discovered a welcome letter and our own pair of Kiwi Crate scissors!
Then we saw our projects.
We received a Crafty Christmas Crate which contained two Christmas crafts.
My daughter was giddy with excitement. She would be making three Christmas ball ornaments and a cardboard gingerbread house!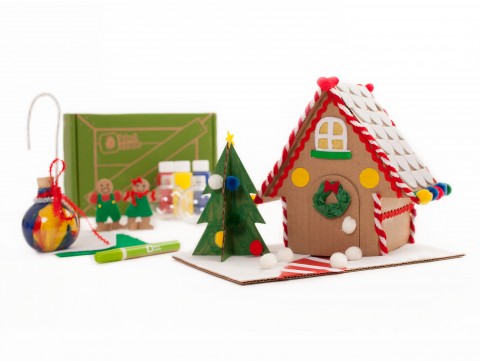 I love that the crates include everything you need for the projects. From instructions, to all the supplies you need to create (even glue and paint)! There was no need to look up craft ideas or go to a craft store to purchase supplies. Everything you need is right there in the crate!
The instructions of each project also indicate how much parental involvement is needed per project. I love this because I can then gauge if my daughter can work on a project while I'm cooking supper or if it's an activity in which she'll need me to be more available.
She created. She explored. And she enjoyed.
Moreover, since the crates are so sturdy, we decided that we are going to tape them closed with colourful duct tape and use them as large building blocks in our playroom!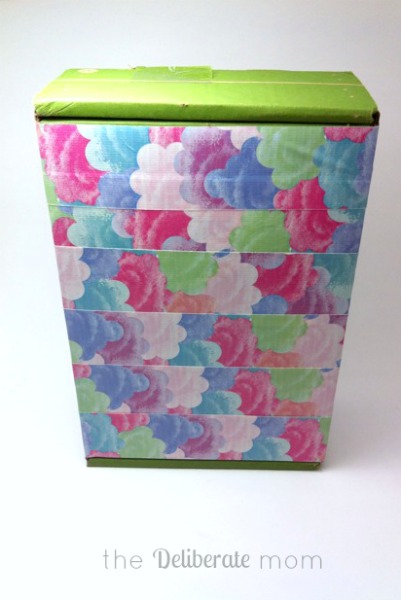 Kiwi Crate offers a variety of purchasing options. You can buy single crates or purchase subscriptions at 3, 6 and 12 month increments (12 month subscriptions being the most cost-effective of the available options).
I would also like to encourage you to explore the Kiwi Crate website. It's loaded with additional craft and play ideas. I could get lost in the pages of ideas on their site! You can visit the DIY Ideas page by clicking HERE.
So, if you're looking for a gift for the special little person in your life, consider purchasing a Kiwi Crate subscription and practice the wise words of Albert Einstein… 
"Creativity is contagious. Pass it on."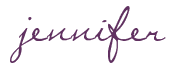 SHARE WITH OTHERS