The SpiritLed Woman Bible is one of my favourite Bibles. It's the modern English version (MEV) and it's an enjoyable read. There's also various inspirational articles throughout the Bible by authors such as Lisa Bevere and Marilyn Hickey.
I designed the Spiritual Journal for the Christian Woman as a tool to use for spiritual goal setting, journaling, and documenting one's spiritual journey. This journal is one-of-a-kind and is available in digital (print-at-home) or paperback format.
Whether she drinks coffee, hot chocolate, or herbal tea, this mug is a beautiful gift for the Christian woman in your life (and it has one of my favourite scriptures on it).
This silver bracelet is engraved with Psalm 46:10. It's a beautiful, wearable reminder to still ourselves and marvel at God's greatness.
The barn wood scripture art is a delightful addition to the Christian woman's home. Several scriptures are available in this barn wood art, but Joshua 24:15 is my personal favourite.
This deck includes 52 cards (each with a quote on one side and a Bible verse on the other side). These make for a great stocking stuffer! Blessings of Grace and Blessings of Joy decks are also available.
I love all things created by Margaret Feinberg, but this adult colouring book is divine. The colouring pages are lovely and the areas to journal about the scriptures are perfect for spiritual reflection and growth.
A little while ago, I did a Facebook Live recording of this tote bag (and how I store all my inspirational spiritual materials in it). This bag has plenty of room for the Bible, journaling materials, inspirational books, and so much more.
These t-shirts are adorable, comfy, and the perfect gift for the Christian woman. They're available in assorted colours and styles.
This olive wood holding cross makes for a beautiful (and unique) gift for the Christian woman. It's handmade in Bethlehem and comes in a velvet bag with a certificate of origin.
So there you have it… 10 beautiful and unique gifts for the Christian woman. Which do you like?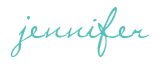 SHARE WITH OTHERS