Do you wake up some mornings only to discover that your day started 20 minutes before you even opened your eyes?
Perhaps your toddler plugged the toilet or your well-meaning 6-year-old accidentally spilled milk all over the floor?
Do you ever wonder how you, as a busy mom, can spend more time with God?
As Christians we're called to be in the Word and to pray often. Yet how can we find time for God when our kids won't even leave us alone to go pee?
There is hope!
Here are 6 ways to spend more time with God.
No time for prayer or scripture? Check out these 6 ways to spend more time with God! #faith
Click To Tweet
CHOOSE A TIME
It make seem silly for me to suggest that you choose a time to spend with God, but it all starts here! If you think wishfully that maybe you'll have twenty minutes to pray and read your Bible, most likely it will never happen. There will always be one more chore to do.
Scheduling a time is important! When you want to go out for coffee with a a friend, usually the two of you look at your schedules and decide on a time that works for both of you. Why not do this with God? In fact, making time to meet with Him is even easier because His schedule is ALWAYS open for you!
Perhaps you're wondering when you'll ever find daily time with God. Here are a few suggestions:
FIRST THING IN THE MORNING
Try setting your alarm 20 minutes earlier. When you wake up, immediately jump into your time with God. If you struggle with your morning routine, perhaps you need to set yourself up for success the night before.
DURING YOUR CHILDREN'S REST TIME
Instead of catching up on chores, or surfing the internet, spend your child's rest time with God. If your children don't have a daily rest time, make one! Here are several tips for how to create a habit of quiet time with your children.
BEFORE BED
Sometimes the only way we'll find time for God is if we spend time with Him right before bed. This may mean turning off the TV half an hour earlier, or finding a quiet place to sit after everyone's in bed.
LISTEN TO THE BIBLE
If you find yourself commuting or waiting in your car for kids after school, try listening to the Bible. YouVersion has downloadable audio versions of scripture. Listen to a chapter or two when you have a chance.
BUILD A ROUTINE
Whatever time you choose to spend in the the Word and in prayer, make a habit of it. Consider it the date you don't want to break… the appointment you don't want to miss.
I have my Bible and prayer time first thing in the morning. My routine is almost like a ritual. I do the exact same thing every morning. I open the same Bible, I write in the same spiritual journal, and I sit in the same chair every day.
My brain knows and finds comfort in this routine.
USE EXTRA MINUTES
Find a Bible app that you like and add it to your phone. If you're waiting to pick up your kids from school, or waiting for the water to boil on the stove, take a few minutes to open up the app and spend some time reading God's word.
Another way to use extra minutes is to pray and worship God while you're taking a shower or getting ready for the day. This is the perfect opportunity to connect with the Lord.
IMMERSE YOURSELF IN SONG
I love the Psalms. David sang the most beautiful praises to God. If you find yourself rushing or scattered, put on some praise music and sing aloud to the Lord while you wash the dishes or fold the laundry.
LET GO OF PRAYER
A few years ago, I completed the Wonderstruck Bible Study by Margaret Feinberg with a group of ladies from my church. One of my greatest revelations in the study was 3-word prayers.
I took up the habit of the 3-word prayer for a week and was blown away by its effectiveness!
The 3-word prayer method is the closest I've come to praying without ceasing!
Rejoice always, pray without ceasing, give thanks in all circumstances; for this is the will of God in Christ Jesus for you.

1 Thessalonians 5:16-18 (ESV)
My long winded prayers transformed into powerful moments scattered throughout the day.
"Thank you Lord."
"Heal her God."
"Eliminate my debt."
"Forgive my sinfulness."
"Save him Lord."
"Redeem her God."
"Protect my mind."
"Comfort my soul."
"Come Holy Spirit."
"Praise you God."
"Give me patience."
"Transform me Lord."
As you can see, it's easy to craft a 3-word prayer for virtually any occasion.
Any busy mom can make time with short, simple, prayers, right?!
YOU CAN DO THIS!
Regardless of the season of life you're in, you CAN find time for God. It takes a little trial and error, but with persistence you'll find a time and method that works for you and your busy mom life!
If you need help to build a regular habit of time with God, check out the Spiritual Journal for the Christian Woman! This 110-page, dated journal is a powerful resource to plan for, document, and celebrate your time with God.
Busy moms find it challenging to make time for God but with these 6 suggestions, it is possible!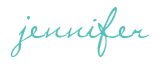 Unless otherwise indicated, scripture quotations are from the ESV® Bible (The Holy Bible, English Standard Version®), copyright © 2001 by Crossway, a publishing ministry of Good News Publishers. Used by permission. All rights reserved.
SHARE WITH OTHERS