What are some essential scriptures? If you're a Christian homeschooler, your child's education should be founded on the Word of God.
Over the years I've come across some essential scriptures for my homeschool. These Bible verses have carried me through tough times. They have also kept me focused on the educational goals I have for my children.
Here are 5 scriptures which are important for the Christian homeschooler to read and memorize.
Check out these 5 scriptures essential to the Christian homeschooler. #homeschooling
Click To Tweet
5 ESSENTIAL SCRIPTURES FOR THE CHRISTIAN HOMESCHOOLER
PROVERBS 22:6 (ESV)

Train up a child in the way he should go; even when he is old he will not depart from it.
This particular scripture is the cornerstone of my homeschool. It's one of the core reasons for our homeschool journey.
I'm homeschooling because I want to be the one who trains up and raises my children. I want to teach core Christian values and impress holiness upon them.
Whenever I have doubts or want to quit homeschooling, I return to this scripture. It reminds me of my core purpose.
PROVERBS 16:3 (ESV)

Commit your work to the Lord and your plans will be established.
Do you pray before you start planning your child's curriculum? Do you pray before your homeschool day? Homeschooling is your work. Dedicate this beautiful work to the Lord and watch your homeschool flourish!
COLOSSIANS 3:23-24 (ESV)

Whatever you do, work heartily, as for the Lord and not for men, knowing that from the Lord you will receive the inheritance as your reward. You are serving the Lord Christ.
Our homeschool has roles. I'm the teacher. My oldest daughter is the teacher's aide (she loves to help prep materials for lessons). My youngest daughter is the custodian; she loves to clean.
The key role is the principal of our school; God fills that role.
Colossians 3:23-24 reminds me that I'm serving the Lord. My work is for Him. He's my boss and He is the one I'm accountable to.
PSALM 46:10 (ESV)

Be still, and know that I am God. I will be exalted among the nations, I will be exalted in the earth!
Be still.
How often, as homeschool parents, are we still in the presence of our creator?
Do you pause and listen for His instruction?
I know sometimes I get so caught up in the teaching and doing, that I forget to still myself.
This scripture reminds me to slow down and wait for His instruction. The best lessons come when God speaks to my heart.
GALATIANS 5:22-23 (ESV)

But the fruit of the Spirit is love, joy, peace, patience, kindness, goodness, faithfulness, gentleness, self-control; against such things there is no law.
This scripture reminds me of the core essence of walking with the Lord and living the Christian life. I want my children to grow in these areas. But it's also critical for me, to nurture these spiritual characteristics in myself as well.
Reading scripture and prayer is essential to a Christian's spiritual growth. It's through these practices that we draw closer to God.
WHAT NOW?
Now that you have these five scriptures, take some time to meditate on them and explore how to apply them to your homeschool.
After you have embedded these scriptures in your heart, seek out additional scriptures for your homeschool. I'm certain you'll be amazed by the words the Lord gives to you.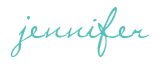 Unless otherwise indicated, scripture quotations are from the ESV® Bible (The Holy Bible, English Standard Version®), copyright © 2001 by Crossway, a publishing ministry of Good News Publishers. Used by permission. All rights reserved.
SHARE WITH OTHERS