It's that time of year! Flyers, commercials, and stores are a constant reminder that it's almost back-to-school time!
What about you? Are you headed back to homeschool?
Does the idea of starting another homeschooling year overwhelm you? Do you feel unprepared? Fear not! This back to homeschool guide will help you launch into your new school year with confidence!
This back to #homeschool guide will help you launch into the new year with confidence!
Click To Tweet
CHOOSE CURRICULUM
Have you chosen your curriculum yet? If not, here are some resources to help you hone in on what you want and need.
If you have a limited homeschool budget, this post on how to save money with a capsule curriculum is very helpful. You may also want to read through these money saving tips for homeschoolers.
GET PLANNING
So you have your curriculum assembled but you haven't done your planning yet. Fear not! Here are some ways to tackle your planning without adding any extra stress.
GATHER SUPPLIES
If you're in need of homeschool supplies, check out this homeschool supply list (there's a downloadable version too)!
Perhaps you dislike shopping for school supplies. I personally love it. If we were neighbours, I would gladly do all your supply shopping for you. I have a deep love for stationary and school supplies. However, this solution isn't realistic, so try to tackle your list through Amazon. I find their prices to be very competitive.
TIPS FOR AROUND THE HOME
You're jumping back into homeschool, which most likely means you need some help around the home. Here are some tools that are sure to assist you!
JUST FOR MOM
THE FIRST DAY
Don't let a new homeschooling year overwhelm you! Get excited! You can jump into this year with confidence and a joyful heart! Simply use a few of these suggestions and you'll be ready to kick off a new homeschool year with a smile on your face!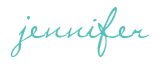 SHARE WITH OTHERS