As I recently shared, we wrapped up our third grade, and we're moving onto grade 4. I'm stunned. It seems so recently we started our homeschool journey, yet here we are, over three years later.
You know how people say that a fine wine gets better with age? I think the same is true with homeschooling. With every year, our homeschool experience gets richer and fuller.
I love piecing together our curriculum. In fact, it takes some restraint to hold back from splurging on all the awesome homeschool curriculum that's available!
Today I thought I would share our 4th-grade homeschool curriculum choices for my oldest daughter….
Morning Time
Our morning time routine brings such peace and beauty into our homeschool day. It sets the stage for learning and continually inspires us. We will continue with morning time but our morning time basket regularly changes as we read books and explore certain topics.
Some of the curriculum choices that I'm sharing here are part of our morning time routine, while others are used during the structured part of our homeschool day.
Language Arts
I adore the Bob Jones English curriculum. As I've shared before, my daughter does not like the physical process of writing. She loves creating stories and will type them out but when it comes to printing them by hand – she is unhappy! The Bob Jones curriculum is structured for two weeks of grammar and then two weeks of writing. This arrangement allows my daughter a break between intense writing projects.
I love how colourful the curriculum is, and it covers the many different types of writing (narrative essay, research report, poetry, etc.).
Cursive Handwriting by Handwriting Without Tears
Even though teaching handwriting is no longer "mandatory", I want my children to learn cursive. I was hesitant to introduce this to my daughter but was pleasantly surprised when I discovered she quite enjoys it!
A Child's Own Book of Verse: Book One
Every day we read and discuss a poem from this book. The poetry is simple and easy for a child to understand.
Math
I don't care for Jump Math, but my daughter loves it… so we'll stick with what she enjoys.
We do 2-4 pages of Jump Math 4 days per week.
My daughter loves Life of Fred. Whenever we do a chapter, she's laughing and giggling about Fred's antics. She certainly loves this square-headed 5-year-old mathematician and his favourite doll, Kingie!
We're finishing up the Edgewood volume, and we've planned for three more books this year: Farming, Goldfish, and Honey.
Science
In previous years, I purchased experiential education science units but usually 2-3 lessons into a unit; we would become overwhelmed.
While I have decided that I want to meet the Alberta curriculum requirements for science, I've chosen to piece together our curriculum using various sources (books and DVDs from the library, field trip experiences, and notebooking pages that I've created especially for this purpose).
For example, we started grade 4 with a unit on plants. So far, we've read numerous books such as A Seed is Sleepy and Amazing Plant Bodies and we've watched DVDs such as Bill Nye the Science Guy – Plants and Bill Nye the Science Guy – Flowers.
We've planted seeds, visited botanical gardens as well as greenhouses.
All of my daughter's learning is documented in her plants notebooking journal. There are places for her to write about her discoveries, record plant vocabulary words, and draw pictures or add photos. I made the journal pages reflect the Province of Alberta's expected learning outcomes on the plant unit.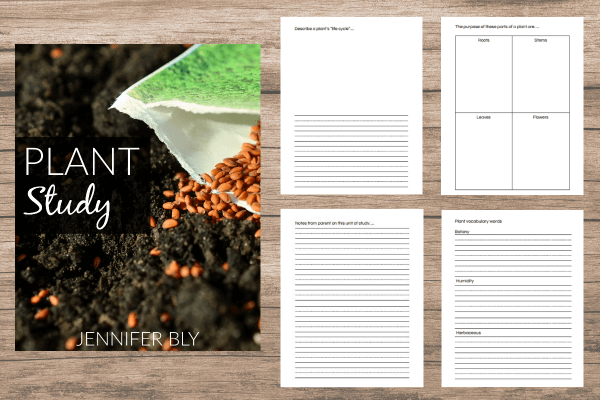 Social Studies
We've used the Story of the World curriculum for a couple of years now, and we love it! I enjoy selecting a variety of activities each week from the teaching companion guide.
I incorporate Canadian content into our curriculum as well. We read books about the different provinces and my daughter enjoys her subscription to Kayak (a children's Canadian history magazine).
Bible
Jesus Calling: 365 Devotions for Kids
The Jesus Storybook Bible with CDs
I love our Bible curriculum, although this year I'll be looking into a new devotional. We've done the Jesus Calling one for several years… it's time for a change.
Health
Health is another curriculum that I piece together with various library books and DVDs. This year we're focusing on self-esteem, bullying, and disaster preparedness.
Art
I love doing art with my children. I use a few books to study classic pieces of art. One of my favourite resources is A Year in Art: The Activity Book.
We also regularly read about art history in The Usborne Book of Art.
To give some inspiration for creating, I signed up for Carla Sonheim's Week of Art. I will spread the six lessons out over six weeks. We may take a few additional online art classes through her website as well.
Music
We love SQUILT (Super Quiet Uninterrupted Listening Time). With this curriculum, my children get exposed to notable pieces of music. SQUILT also allows us the opportunity to include a peaceful ritual of music appreciation into our curriculum.
Physical Education
I don't use a specific curriculum for physical education, but I plan a variety of activities at home to get my girls moving on a daily basis.
We use Yoga DVDs as well as various exercise video games such as Wii Fit Plus, Just Dance Kids, and Zumba Kids.
We attend periodic gym times at our local YMCA, and the girls have weekly swim lessons as well.
Curriculum for Mom
I think it's critical to have some curriculum for myself during the school year as well. I'm currently finishing the Better Together Guide but once that's done, I'll be reading the following books:
The Unhurried Homeschooler by Durenda Wilson
Teaching from Rest: A Homeschooler's Guide to Unshakable Peace by Sarah Mackenzie
Home Grown: Adventures in Parenting Off the Beaten Path, Unschooling, and Reconnecting with the Natural World by Ben Hewitt
Plan Your Year: Homeschool Planning for Purpose and Peace by Pam Barnhill
Reflect
So now it's your turn! Is there a particular curriculum you love that you're using this year? Feel free to comment below and then share this post with your homeschool communities.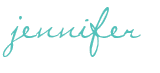 SHARE WITH OTHERS