Grade 6? How did that happen? I can hardly believe I'm homeschooling a grade 6 student. Where did the time go?!
I had a great time selecting my daughter's grade 6 curriculum. I knew this year I wanted to do an in-depth study of Canada, so naturally a lot of my selections we based upon that core interest. Here's the curriculum we are using for grade 6.
Check out these curriculum selections made for grade 6! #homeschool #curriculum
Click To Tweet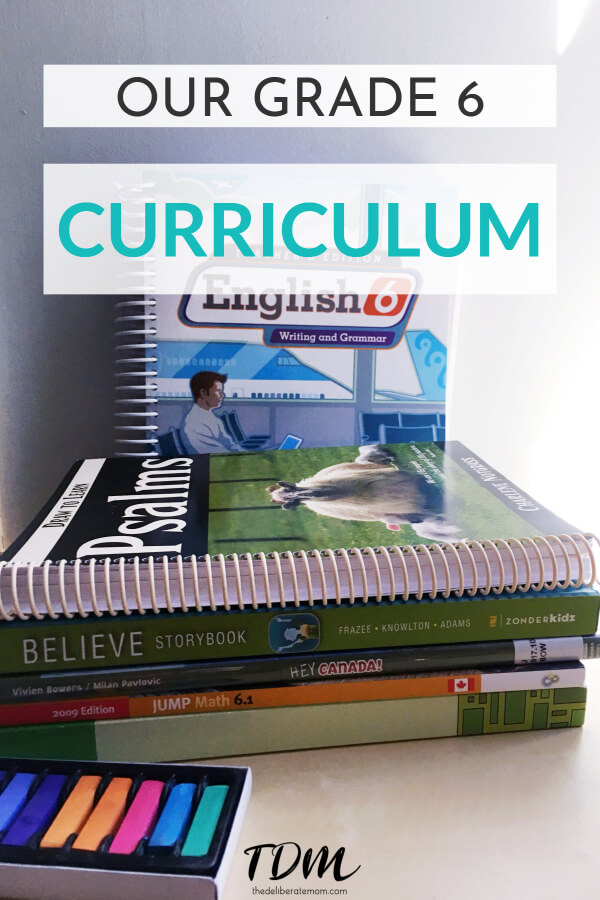 MORNING TIME
As I've mentioned before, our morning time routine brings such peace and beauty into our homeschool day. It sets the stage for learning and continually inspires us. I'm definitely continuing the morning time basket.
Some of the curriculum choices that I'm sharing here are part of our morning time routine, while others are used during the more structured part of our homeschool day.
I'm often asked how often we study each of our subjects, so I've included a section on frequency as well. Note: we have a four day homeschool week, so when I say "daily", it means four times per week.
LANGUAGE ARTS
Bob Jones English 6 – We love Bob Jones! The chapters alternate between grammar and writing. I love that we cover a variety of writing projects over the course of the year.
Sequential Spelling – Last year we tried All About Spelling but my daughter lost interest. This year we're attempting Sequential Spelling. So far, she's enjoying it.
FREQUENCY OF LANGUAGE ARTS: Daily
MATH
Math Makes Sense – We started with Math Makes Sense but my daughter disliked it and our book didn't come with an answer key, so we switched back to Jump Math. We'll hold onto the textbook anyway because it might come in handy if she's struggling with a concept.
Jump Math – My daughter has been doing Jump Math since Grade 1. It's a no-frills book but it's effective and she enjoys it (which is what matters).
Bedtime Math – This is an extra bit of math fun. I read from the Bedtime Math book twice a week and the girls answer the applicable questions. What I love about this book is it tells an interesting story/fact and then there are several questions for different age and skill levels which are tied into the story. It's a fabulous resource and we love it!
CTC Math – I decided to invest in CTC Math this year and I'm delighted that I took the plunge. Every week I log into the parent dashboard and set up her tasks (lessons) for the week. She enjoys it and she loves the math games too.
FREQUENCY OF MATH: Daily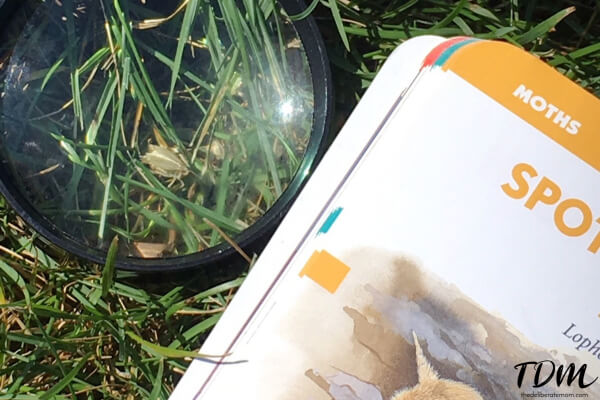 SCIENCE
I'm excited for science this year. I decided to plan an in-depth nature study every month. For instance, this month we're studying insects, next month we'll be investigating wildflowers, and in September, we'll study conifers.
Many of my nature study ideas come from the NaturExplorers books. They're packed with loads of activity ideas, as well as journaling sheets, and more!
We're also doing at least one experiment per week from our Magic School Bus Science kit!
FREQUENCY OF SCIENCE: Nature studies are twice a week and experiments are one or two times per week..
SOCIAL STUDIES
This year I decided that both of my girls were going to learn about Canada from coast to coast (to coast)! The majority of our social studies curriculum I got from The Canadian Adventure Online Edition. This interactive curriculum is full of resource sheets, links to videos, and even recipes! We started our first province (Newfoundland & Labrador) and my girls LOVE it!
To fill out the social studies curriculum, I've tried to choose read-aloud books which take place in Canada. I've also planned Canadian artist studies for each province & territory we study.
I'm also reading the provincial alphabet books. There's a whole set of them (i.e. P is for Puffin, B is for Bluenose, I is for island, F is for Fiddlehead, etc.). These books are beautiful and are not "just" alphabet books. They give plenty of informative facts about the province and history of the area.
FREQUENCY OF SOCIAL STUDIES: Daily


BIBLE
This year we're doing readings from the Believe Storybook Bible.
I also purchased special journals for the girls so they can draw their way through the Psalms.
We're also focusing on memorizing one scripture per week.
FREQUENCY OF BIBLE STUDIES: Daily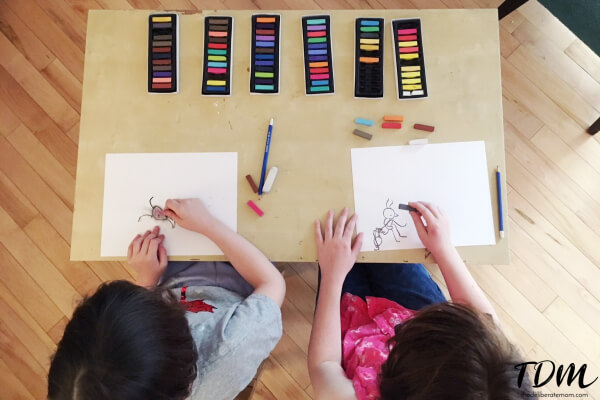 ART
Our art lessons are the best! I include various forms of art in our program. Watercolour paintings, collages, sculpting with clay, and drawing are just some of our regular art activities.
Our favourite art curriculum is the chalk pastel art video lessons by You ARE An Artist. My girls LOVE these video lessons! We have a monthly clubhouse membership, which we can access at any time! There are so many lessons available, I can always find something that relates to a topic we're currently studying.
FREQUENCY OF ART LESSONS: Two times per week
HEALTH
I decided that this year I would cover a different health topic every month. Many of the resources I've gathered from the internet and the library. We're studying our bodies, online safety, nutrition, dental care, fitness, and much more.
FREQUENCY OF HEALTH LESSONS: Two times per week
PHYSICAL EDUCATION
My approach to physical education is much like we've done in the past. The girls will have exercise DVDS and games that they will do in a daily rotation. There are also natural physical activities that I've included in our schedule (nature walks, biking, park outings, swimming, badminton, baseball, soccer, etc.) In addition, they attend weekly Kung Fu lessons.
FREQUENCY OF PHYSICAL EDUCATION: Daily
SECOND LANGUAGE
This is the first year I've included a second language in our program. I enrolled my daughter in Rosetta Stone French Lessons. I especially love that these lessons require the child to speak into a microphone (so that they can be tested on pronunciation).
FREQUENCY OF FRENCH LESSONS: Daily
MUSIC
Composer Studies of Handel, Bach, Mozart, and Dvorak.
We love SQUILT (Super Quiet Uninterrupted Listening Time). With this curriculum, my children get exposed to notable pieces of music. SQUILT also allows us the opportunity to include a peaceful ritual of music appreciation in our days.
FREQUENCY OF MUSIC LESSONS: Two times per week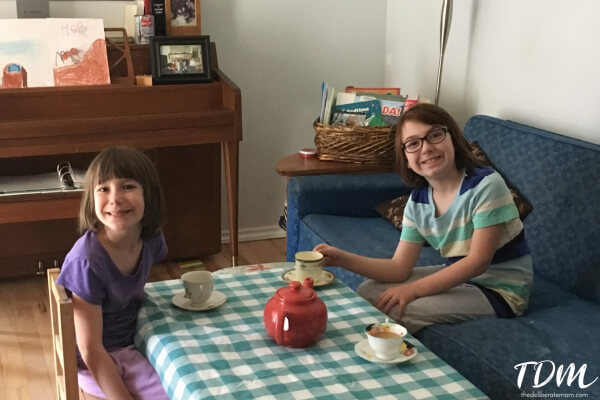 TEA TIME
On Friday afternoons, we're implementing something called: Tea Time. At tea time, we discuss a piece of classical music, do a picture study, listen to (and discuss) a poem, recite all the memory work we've done throughout the week, and we practice a handicraft.
This tradition reinforces what we've been learning but is a lighter, more enjoyable way to wrap up our homeschool week.
REFLECT
So now it's your turn! Is there a particular curriculum you love that you're using this year? Feel free to comment below and then share this post with your homeschool communities.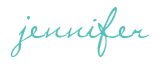 SHARE WITH OTHERS