Summer! We wait for 6 months for it to arrive but then it's hot and we're not sure how we'll survive.
Here are some fabulous ways to keep your kids cool in the summer heat.
The temperatures are SOARING! Here are some ways to help your kids cool down in the summer heat. #summer #summerheatwave #heatwavetips
Click To Tweet
SEEK OUT AIR CONDITIONED PLACES TO EXPLORE
On the hot days, try to find air conditioned places to explore. Indoor playgrounds, art galleries, museums, malls, and recreation centres are a few places to consider visiting.
STAY INSIDE DURING PEAK HOURS
Another way to keep cool in the summer heat is to stay inside during the peak hours of 12 noon to 3 pm.
DRINK WATER
When the days are hot, that's the time to dole out the water. If your child doesn't enjoy drinking water, here are some creative ways to jazz up their H20!
BONUS TIP: Make sure your child has a water bottle available throughout the day.
PLAY IN THE WATER
Speaking of water, why not have a water fight, fill up the kiddie pool, turn on the sprinkler, visit a spray park, or go for a swim at a local swimming pool? Water play is a fun way to keep cool.
WEAR A HAT
Children get overheated easily, so it's especially important they wear a hat while they're out in the sun. If you have a child who doesn't like wearing hats, make sure they're involved in the process of selecting their own hat from the store. They're more likely to wear a hat if they've had a say in what it looks like.
Don't forget the sunscreen either! While sunscreen won't keep your kids cool, it helps prevent sunburns. If you're looking for a quality sunscreen, every year EWG (Environmental Working Group) publishes a guide listing the safest sunscreens on the market.
BONUS TIP: Use the EWG search bar to read the safety rating of your current sunscreen.
ENJOY SOME ICY TREATS
Summer is the best time to eat an ice cream cone or lick a popsicle. Smoothies and frozen yogurt are also delicious treats to enjoy on a hot summer day!
COOL EATS
Another way to keep cool is to enjoy some cold meals and snacks. Here are some delicious foods that you can dish up and enjoy with your kids:
Watermelon
Potato salad
Cucumber sandwiches
Egg salad sandwiches
Frozen fruit (watermelon, blueberries, mango, etc.)
Hummus and crackers
Guacamole and chips
Pasta salad
Fruit and yogurt dip
Fruit salad
California rolls
BONUS TIP: Keep a list of these snack ideas in your wallet so that when you're grocery shopping, you have some basic menu ideas readily available.
As you can see there are plenty of ways to keep you and your child cool this summer. Which method will you try out?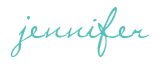 SHARE WITH OTHERS