As a year-round homeschooling family, we are constantly on the lookout for deals on the materials we use for our schooling. We especially capitalize on the back to school sales and get the most we can with the funds we have.
One of the many benefits of homeschooling is that we don't have an exhaustive list of school supplies that we need to purchase every year. Plus, since our supplies stay in our home, they tend to last longer because we don't have to deal with loss or theft.
Check out this back to homeschool supply list! Which items are on your list? #homeschool
Click To Tweet
I love office supply stores! In fact, I could spend hours browsing in them, and I get a euphoric high around back-to-school time!
I have two lists here; the first is my one-time purchase items (the materials that I use for many years), and the other is my annual school supply shopping list.
Our most-used homeschool supplies
School map. I especially love the dry erase maps.
Magnetic whiteboard and whiteboard markers.
Excellent wireless, all-in-one, printer.
Three hole punch (40-page capacity).
Paper cutter (I use it at least a few times a week).
High-quality binders. We have one for every subject (and we use them every year).
Good quality stapler with staples.
Homeschool planner. My Deluxe Homeschool Planner is the best. I couldn't survive without it! Buy once… use always!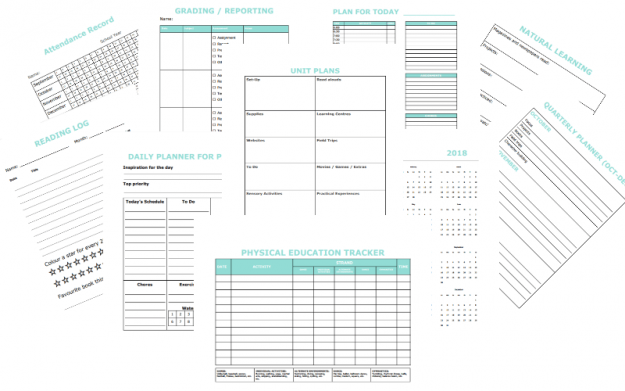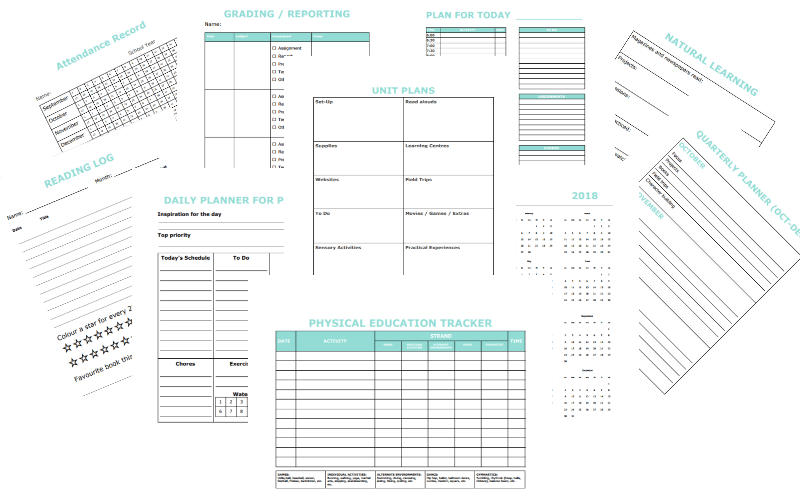 The school supplies we replenish annually
Pencils. These eco-friendly pencils are my favourite.
Pens. This is hands-down THE best pen there is.
Pencil crayons. The erasable ones are a favourite!
Drawing journals. We use our drawing journals at least 2-3 times per week.
Cardstock. This is great for making book covers, cards, and teaching materials.
Lined paper. I buy regular lined paper. I find the elementary lined paper pricey, and my children have always struggled with writing large. They naturally have regular-sized printing.
Tape.
Do you have any favourite homeschool supplies? What's on your annual back to homeschool shopping list?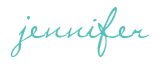 Psst – Below you'll find a free downloadable copy of this homeschool supplies shopping list.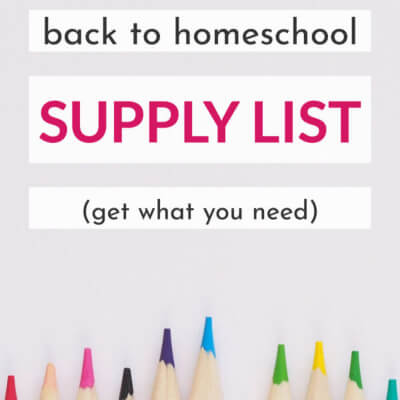 Homeschool Supply List
A complete and comprehensive homeschool supply list. Accomplish your back-to-homeschool shopping with ease.
SHARE WITH OTHERS