You're busy. I hear you!
Whether you stay-at-home, work-at-home, or you're a full or part-time working mom… you've got lots to do and little time to do it all!
Sometimes when we're rushed, we forget to eat healthy. We may even opt to reach for those not-so-healthy snacks for our children. Today I want to share some grab-and-go snack ideas and hacks for the busy mom.
You don't want to miss this! Check out these healthy #snack hacks for the busy mom!
Click To Tweet
Why use these snack hacks?
1- Well, other than the obvious benefit that these are healthy snack choices, you will save money! Many processed foods cost more in order to cover the expense of production and packaging.
2- Speaking of packaging, by preparing your own snacks, you contribute to reducing your household waste (especially if you store your snacks in reusable containers)!
3- I don't know about you, but my children seem to request a snack at the most inconvenient times (i.e. as I'm about to step into the shower; when I'm cleaning a toilet; or the minute I answer the phone). By having some quick grab and go items handy, they can help themselves to a snack whenever they need it.
Prepare
I'm a firm believer that preparation can be a huge time-saver (and stress-reliever). Some of the tips I'll be sharing here will require a little bit of work ahead of time.
Here are some things to consider:
Make a list of snacks for the week.
Compile an accompanying grocery list.
Collect your ideas and references in one place (i.e. bookmark recipe book pages, collect snack ideas on a Pinterest board, organize recipes in a binder, etc.)
Select a couple hours per week to work on / bake / assemble your snacks (for instance, Sunday afternoon from 1-3 pm).
Purchase any food you might need.
Gather your materials (snack containers, zippered bags, etc.).
Wash and chop your veggies ahead of time.
When planning the week's snacks, I try to stick to only 1-2 baked items per week and the rest should be non-cooking options.
Healthy snack ideas
Here are some healthy snack ideas to include in your snack menu.
VEGGIES
The great thing with veggie snacks is that they can be prepared ahead of time. Simply wash, chop, and place the snacks in containers. Store in the fridge.
carrot sticks with homemade hummus
celery with peanut butter and raisins
carrots and cucumbers with a plain yogurt "dip"
veggie feast (cucumbers, cherry tomatoes, celery, carrot sticks, peppers, etc.)
FRUITS
Some fruits may be harder to prepare ahead of time, but here are some healthy snack ideas for fruits.
microwave peanut butter until runny and drizzle over apple slices; sprinkle unsweetened coconut over top (for a chocolate fix, sprinkle mini dark chocolate chips as well)
peel and cut a banana in half, stick a popsicle stick in one end, roll in yogurt and freeze
cinnamon apple chips (these can be made without sugar)
berry medley (strawberries, blueberries, raspberries) served with Greek yogurt
grab and go fruit; an apple, mandarin orange, banana, a container of grapes, etc.
HEARTY SNACKS
ALTERNATIVES TO KIDS' FAVOURITES
OTHER IDEAS
NatureBox has plenty of healthy (and affordable) snack options
roasted pumpkin or squash seeds
hard boiled egg (sliced) with cheese
nut and seed mix (walnuts, almonds, cashews, pumpkin, sunflower seeds, etc.)
pitted Medjool dates (serve with peanut butter for an extra kick)
plain yogurt with a drizzle of honey
keep full reusable water bottles in the fridge
CONSIDER USING THESE ITEMS FOR SNACK PREP:


Once you have you snacks planned and prepared, store them in a place which is easily accessible to family members.
This is just a start. Once you get rolling, you'll see how easy it is to prepare healthy grab and go snacks for your family!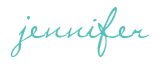 Pssst – Do you need some additional healthy and easy snack ideas? NatureBox – Join for only $5 a month and get access to hundreds of healthy snacks!
SHARE WITH OTHERS