Is there such thing as a clean eating granola bar?
You bet!
As I mentioned a while ago, one of my goals this year to have my family eating more "clean" and natural foods. The biggest challenge has been to have more variety for our snacks. So I researched and experimented and have finally come up with a fabulous clean eating granola bar recipe. This granola bar is chewy, delicious, and packed with flavour!
Voila! A healthy and delicious snack for the whole family!
Is there such a thing as a clean eating granola bar recipe?! You bet! #healthyeating #recipe #healthyfood
Click To Tweet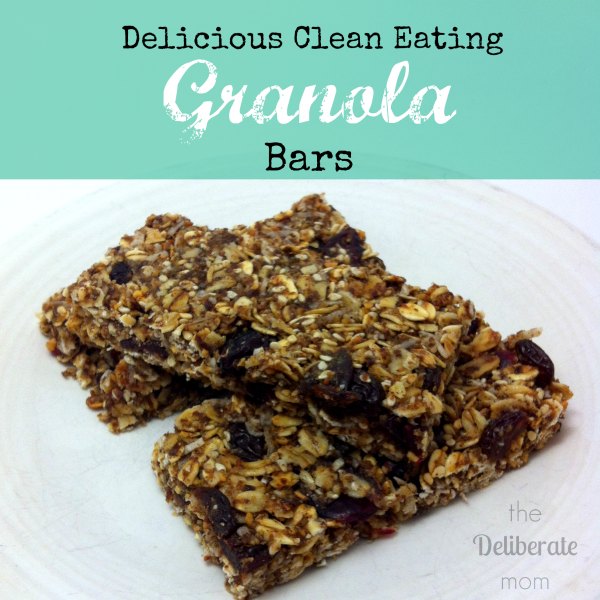 CLEAN EATING GRANOLA BAR RECIPE
INGREDIENTS
2 1/2 cups traditional rolled oats
1/2 cup chopped raw almonds
1/2 cup raw sunflower seeds
1/2 cup raw pumpkin seeds
1/4 cup flax seeds
1/4 cup raw sesame seeds
1/2 cup raw unpasteurized honey
1/4 cup pure maple syrup
1/4 cup coconut oil
2 tsp pure vanilla extract
3/4 cup unsweetened cranberries
1/2 cup raisins
1/2 cup unsweetened shredded coconut
1 tsp cinnamon
1/2 tsp sea salt
DIRECTIONS
Preheat oven to 300F.
Line a baking sheet with aluminum foil
Mix oats, almonds, sunflower seeds, pumpkin seeds, flax seeds, and sesame seeds in a large bowl
Spread mixture onto the foil covered baking sheet
Cook for 5 minutes. Stir mixture and repeat this process 3-4 more times (for a total cooking time of 20-25 minutes)
Combine honey, maple syrup, coconut oil, and vanilla extract in a microwavable bowl
Cook for 1 minute. Stir and cook for 1 more minute (you want the coconut oil to be completely melted)
Combine cranberries, raisins, coconut, cinnamon, and sea salt in the large bowl
When oat mixture is done cooking, mix it into the cranberry mixture
Pour honey/maple syrup mixture and stir well until everything is completely covered/moistened
Cover a baking sheet with wax paper
Pour the mixture onto the wax paper
Spread mixture with a spatula.
Cover the cookie sheet with another piece of wax paper
Using your hands or another cookie sheet of the same size, flatten the mixture into the pan
Cool in the fridge for at least 3 hours
Cut into 24 bars – I use a pizza wheel to cut mine. (After we cut ours we wrap them individually with wax paper)
Store in a container in the fridge
I hope you enjoy this recipe as much as us!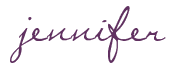 Nutritional Value
(according to MyNetDiary app)
185 calories per bar
15% total fat (3.5g saturated 0.8g polyunsaturated 1.1g monounsaturated)
0% cholesterol
2% sodium (40mg)
2% potassium (67mg)
7% total carbohydrates (21g)
10% dietary fiber (2.5g)
sugars (10g)
4.7g protein
1% vitamin A
4% calcium
8% iron
SHARE WITH OTHERS