Do you wish you could have a clean home? Do you feel like no matter what you do, your house is always a disaster?
I've been there!
It can be so hard to keep a clean home especially with children, a husband, (and in some cases a pet)! Who wants to spend a whole day cleaning only to have all that hard work undone not even a few hours later?!
What if I told you it didn't have to be this way? What if I told you that I have the formula for a clean home and it takes less than 30 minutes a day?! It's no joke! I promise!
Here are several secrets to having a clean home in less than 30 minutes per day.
Check out these tips to have a clean home in less than 30 minutes per day! #homemaking
Click To Tweet
The one thing philosophy.
Focus on one chore each day. I used to dislike the idea of a rigid cleaning schedule but several years ago I gave this method a shot and it has made a significant difference in the cleanliness of my home.
Here's an example of how the "one thing" philosophy works:
Monday – dust and vacuum; Tuesday – clean the 1/2 bathroom; Wednesday – clean the kitchen; and so on.
By choosing one area to clean, your cleaning process becomes more efficient.
Daily laundry.
Laundry can be a daunting task, but if you commit to doing one load of laundry per day, it's a much more enjoyable chore. Now when I say one load of laundry, I mean everything from wash, to dry, to fold, all done on the same day.
If you need more laundry tips, you might want to check out this post on how to slay the laundry beast.
Assign each family member a zone.
Put each family member in charge of an area of the house. This is their zone and they are in charge of monitoring its upkeep. For instance, someone can be in charge of the front entrance. Their job is to make sure everyone hangs up their coats and puts away their shoes. They will also be responsible for small cleaning tasks related to this zone, like mopping the floor and making sure that the cushions are on the bench.
Delegate chores.
If your children are over two, they can do small tasks / chores. Everyone should have jobs that they do to contribute to the maintenance of your home. Children can put their laundry in their drawers, they can help load the dishwasher, and they can help dust and vacuum.
Make beds.
A bed that is made can transform a room from messy to clean in an instant. Encourage the habit that everyone needs to make their beds first thing in the morning.
Keep a bucket of cleaning supplies.
Always have a bucket of cleaning supplies stocked and ready to use on demand! Some items to include in the bucket are a spray cleaner, window cleaner, rags, and sponges.
Always return items to their proper places.
Get everyone on board to putting things away as they encounter them. If a pillow is on the floor, pick it up and put it on the couch. Or if pair of socks are in the bathroom, toss them in the laundry hamper! When the scissors are on the kitchen table, place them in the drawer!
There is much less to clean if items are regularly returned to their proper places.
Having a clean home is not an impossibility. When others say you can't have a clean home and children, it's simply not true. Apply these principles today and you might be pleasantly surprised by how clean your home is (and how little time and effort it takes)!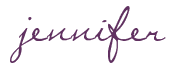 SHARE WITH OTHERS