How do I start homeschooling?
I frequently receive emails and messages asking this specific question. So today I thought I would share some basics if you're considering starting to homeschool.
Wondering how to start #homeschooling - check out this helpful advice!
Click To Tweet
What are the requirements / legalities?
The first thing you need to do is find out what your region's requirements and legalities are when it comes to homeschooling. Some areas require parents to notify the Board of Education of their intent to homeschool, while other regions require notification as well as monitoring, while other areas may not require any notification whatsoever.
The best way to find out this information is to contact your region's department of education.
If you are planning on withdrawing your child from school, it would be best to call your school district to see what their suggestions and/or recommendations are.
Research.
Investigate styles and methods of teaching. There are many different teaching philosophies for homeschooling. A few of the more common methods are:
Montessori
Waldorf
Charlotte Mason
Unit Studies
Literacy-based learning
School at home
Unschooled
On my Ultimate Homeschool Resource Page I feature several books which provide an in-depth exploration of these teaching philosophies. This is one of the beautiful aspects of homeschooling! You get to decide how you want to educate your child! Isn't that exciting?!
I would also encourage you to read a few books on homeschooling. My five-star book, My Kitchen, My Classroom: An Introduction to Homeschool is a great starting place. It gives ten chapters of helpful, empowering advice.
Some other books I would recommend are:
Teach Your Own: The John Holt Book of Homeschooling
So You're Thinking About Homeschooling: 15 Families Show How You Can Do It
Find a homeschool group and/or association.
It's reassuring to start your homeschool journey in a supportive environment. Seek out a homeschool group or association. Look into the benefits of joining the group. Do they have meetings? Is there a library available to members? Are optional field trips planned?
If you're not sure how to locate a group, then make sure to check out the Homeschool World website and do a search for your area.
Once you find a group, attend a couple meet-ups / gatherings. Share with others that you're new to homeschooling. There are plenty of experienced, wise homeschoolers who would gladly share tips, ideas, and resources!
Investigate how other homeschoolers manage their days.
Check out blogs (you're in the right place here – all I share is homeschooling information) and see how they manage their educational journey. Some bloggers provide "day in the life" posts so you can see their schedule and/or homeschooling in action. You can be a fly on the wall of my homeschool at this post here:
A Day in the Life of a Homeschooling Mom

Make a plan.
Even if you choose the unschooling route of education, it's always important to have goals and a plan of action.
I have a detailed homeschooling planner which has spaces for me to define our goals for the year, record lesson plans, as well as note spontaneous learning and track assessments.
Planning gives you clarity and focus. It also provides a way to document your child's educational path.
My best advice.
I offer a lot of encouragement here on Deliberate Homeschooling. Here is the most essential advice that I would like to share with you:
The Most Important Part of Homeschooling
The Top Secrets to Being a Happy Homeschool Mom
If You Want to Be a Successful Homeschooler, Stop Believing this Lie
One last thing.
I'm so excited for you and your homeschool journey. I invite you to stay connected and let me know how things go for you and your children!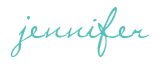 SHARE WITH OTHERS