I'm an active homeschooler.
I attend homeschool events, I belong to a homeschool association, and I participate in online homeschool groups.
There's something that has come up repeatedly over the past three and a half years of my homeschooling "career" and it's a gross falsehood that I would like to address.
People seem to think that the only way you can be a good teacher is if you, yourself, are well educated.
My friend, if you believe this… it's a lie.
I have a confession to make. I have inadvertently perpetuated this lie as well.
Early on in my homeschool journey, I felt I had to qualify myself to non-homeschoolers. When asked about homeschooling, I would quickly recite that I have a Bachelor Degree with a specialization in Early Learning and Child Care. I eagerly shared how I had 20 years of experience working in early learning settings. These individuals who listened to me regurgitate my resume would politely nod their heads and reaffirm my eligibility to homeschool.
When I reflect on these conversations, I'm sickened by my flippant responses.
My naivety and insecurity could have discouraged someone who may have been contemplating homeschooling. My "qualifications" could have made someone question their own ability to homeschool.
This is the one lie homeschoolers often believe. #homeschooling
Click To Tweet
When I think about what makes a successful homeschooler, I have three key points:
Never lose focus on the relationship.
Your children come first. Your relationship with them will always be more important than mastering long division or the spelling list for the day.
Be willing to learn with your child.
You don't need to know it all! What brick and mortar school teacher truly "knows it all"? Sometimes the best learning comes from the teacher and child learning with, and from, one another. The learning becomes personal, inquisitive, and free when the "teacher" enters the lesson with curiosity.
Have a confidence and dedication to homeschooling.
I'm certain every homeschooler at one time or another, questions their ability to homeschool. I'm also positive that every homeschooling parent has contemplated quitting homeschooling at least once in their educational journey.
By having a vision, a mission, and a commitment to your child's education, you will be a successful homeschooler. Your dedication will encourage you to seek the resources your child needs and will push you to provide the education that your child is entitled to.
You don't need a masters degree or a Ph.D. to be a successful home educator. You don't need to have a degree in education or a college diploma. Your validation and certification come in the fact that you have a passion and a desire to home educate your child.
You know your child. You're in tune with their likes and dislikes. You know what motivates them and you're committed to doing anything you can to help them succeed in their schooling and in life.
So the next time you catch yourself thinking that you lack the education to school your child, or if someone questions your ability to home educate, don't listen to the lie.
You are qualified.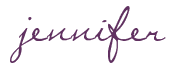 SHARE WITH OTHERS