One month to better behaviour? It can happen! Consider your own mommy bootcamp! Take a month to improve your parenting, get your child's attention, and control your mom anger.
About a month ago, I decided it was time to hit the reset button for me and my children. This is never easy because unfortunately, I often need to bottom-out before I deeply reflect and take action.
After having my ninth day in a row of both children not listening to me, fighting with each other, and fighting with me, I hit pause.
I prayed. I reflected. I cried (and quite possibly went through half a box of tissues in the process).
However, I came away from this time of reflection feeling secure in my abilities as a mom and ready to implement some much-needed strategies.
I'm still in the thick of things. My children still have their "moments" but I feel like I'm starting to see some positive changes.
Are your kids out of control? Maybe it's time for a mommy bootcamp! #parenting
Click To Tweet
Step 1 – Disconnect
My first step in resetting everyone was to disconnect. I pulled the plug on screen time for everyone during the day. No television, no Netflix, no laptop, no iPad. I also applied the same rules to me.
In the afternoons, I used to have my kids "relax" and watch a couple shows while I wrote, did blog-related work, or cleaned the house. I ended this set screen time – even for myself! I moved my blog-work to the evenings after the kids are in bed.
Why did I disconnect? I realized that too much screen time not only had a negative impact on my children's behaviour but it also made me feel short-tempered. This change also allowed us the opportunity to reconnect with one another.
Step 2 – Reconnect
As soon as I disconnected the children from television and devices, I knew I would have to help them find a way to use their time. This was the perfect opportunity for us to reconnect with each other.
I planned many things to do with my children. Here are some of the things we did:
neighbourhood walks
field trips to the library
played board games
built with Lego
coloured together
baked and cooked
listened to music and danced
as well as several other activities from my list of 30 ways to connect with your child
This extra time together helped strengthen our relationship and increased our appreciation of each another. I began to notice my girls played more with each other because they had started their days playing with me.
Step 3 – Educate
Meanwhile with this disconnected time, I spent some time educating myself.
I made a schedule of the parenting books I wanted to read. Since I had returned to edgy, angry behaviour with my children, I decided to first revisit Ruthie Gray's book, COUNT TO Nine: 9 Liberating Steps to Mom Anger and Frustration.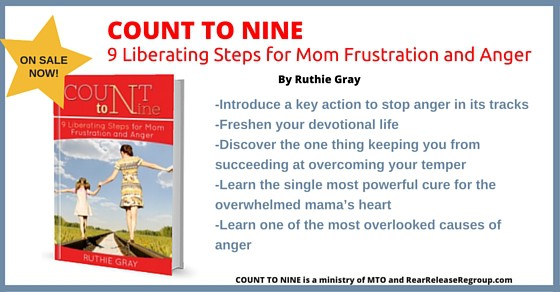 I have been working my way through the book and revisiting its pillar scriptures.
Yelling and getting angry with my children only creates an atmosphere of tension and distrust. Since I'm on a mission to reclaim peace in my house, I recognized that the peace needed to start with me.
Step 4 – Positive attention
My youngest daughter was craving attention and had gotten into a rut of seeking negative attention. While reconnecting with her helped our relationship, she still sought out negative attention when interacting with her sister.
To tackle this challenge, I planned activities for the three of us to do together. Whenever, my youngest daughter was speaking or playing nicely, I would commend her for it. I praised, praised, and then praised some more.
I also spoke with my oldest daughter and told her that if her little sister was doing something good, to let her know it! For instance, if she decided to share a toy, I told my oldest daughter to praise her sister for making a good choice.
Step 5 – Be patient
When it comes to parenting, it can take a while to see the positive results of your efforts. I had to practice incredible patience during this period of time. I also had to extend grace to myself and my children. We've had some amazing days and we've had some horrible days… but at least the horrible days aren't crashing into each other like a row of dominoes. Our bad days are spread further apart and I can catch my breath and regroup between them.
Step 6 – Be discerning
When I introduced television time back into our schedule I was especially discerning. I limited my children's show choices to: Mr. Dressup, Yo Gabba Gabba, The Backyardigans, and Veggie Tales.
I did this for two reasons:
1- I know all of these shows because we own them on DVD. I have watched them repeatedly with my children, so I know the issues/conflicts and lessons taught in them.
2- Since these shows are on DVD, I can press play and that's all they can watch (whereas with watching a cartoon channel, one show runs into another, and another).
I also had to be discerning when reintroducing technology time. The timer is set and my girls currently get 1 hour/week to play their video games.
Step 7 – Reflect
One of the key reasons why I created the Becoming a Deliberate Mom Workbook is because it guides me through the process of reflecting and deepening my parenting practice. In fact, the final chapter is all about becoming more reflective. When I pause and reflect, I can usually move forward with confidence.
What next?
I'm still in the midst of these changes. As I mentioned previously, there have been some positive shifts and I feel like I'm getting some authority and peace back in my house once again.
What do you do if your kids are getting out of control? Have you ever had a mommy bootcamp?!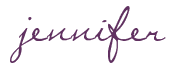 SHARE WITH OTHERS