Do you want to connect with your child?
Do you wish you could spend more quality time with your children?
Are you worried you're not spending enough time with your kids?
Are you wanting to strengthen your relationship with your children?
There were moments last year when I went to bed and upon reflecting on the day I realized that I had done a lot for my children but nothing with my children. My days were full of homeschooling, lesson prep, laundering their favourite clothing items, mending their toys, and driving them to activities.
While all these things are demonstrations of a mother's love for her children, I realized that my children may not process the significance of these activities and may interpret their mom as too busy to be with them.
Some days I do a lot for my children but I've done nothing with them. #parenting
Click To Tweet
At the beginning of this year, I made it my mission to spend focused, quality time with my children. I want them to know that they are important and that I enjoy doing things with them.
Rather than make a strict schedule of activities, I jotted out a list of possibilities and made it a goal that I would do something from the list every single day. It's not a "bucket-list" per se but rather a one stop place for inspiration.
Today I thought I would share that list with you. I haven't done everything on this list (nor do I think I'll do everything) but it's a starting point.
30 Delightful Ways to Connect With Your Child
– bake a multi-layered cake or a monster cookie
– play a board game
– play with play dough together; work towards a mutual goal (i.e. a scene, a bakery)
– have a tea party
– have a camp-out in the living room (complete with s'mores and hot cocoa)
– colour a picture together (some of the most beautiful conversations have come from colouring side-by-side with my oldest daughter)
– play together with their toys… try something collaborative like Lego
– make a pizza together
– surprise them by letting them stay up later one night to watch a movie
– have a book "club"; read a book together and discuss at the end of every chapter
– build a massive fort in the living room
– have a picnic on the kitchen floor
– listen, listen, listen… children want to be heard
– snuggle with them
– create a silly photo booth complete with props and take lots of pictures
– work together to create a puppet show for the rest of the family
– have a dance party
– look at family photo albums together
– tell stories about things they did when they were little; children love to hear tales about themselves
– share stories about your childhood
– play hide and seek
– listen to some music and play/sing along with tambourines and maracas
– create an event or a celebration together; the Days of the Year website lists practically every wacky "holiday" you could imagine
CONNECT WITH YOUR CHILD OUTSIDE
– create a "treasure hunt" for them; leave messages of love with every clue
– cloud or star watch outside
– go on a "date"; take your children out separately for dinner, ice cream, or the library
– go for a nature walk
– play together at the playground
– blow and chase bubbles
– go berry picking or flower picking; (optional: pack a picnic)
Check out these 30 delightful ways to connect with your child! #parenting
Click To Tweet
I plan on extending this list as I think of more ideas.
Do you find that sometimes you do more things for your children than with your children? Do you wish you could find more ways to connect with your child?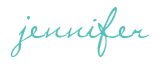 Psst – All of these ideas can be found on this handy download (plus there are 6 additional fun ideas)!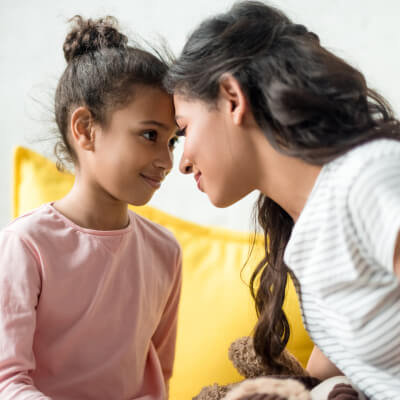 Connect With Your Kids!
Here is a list of ways to connect with your child. Be inspired and connect today!
SHARE WITH OTHERS