Do you go to bed thinking about how much you love homeschooling? Do you wake up excited to explore the day with your children? Do you think I'm crazy for asking these things because you rarely experience this?!
For the past few months, I've felt like I've fallen more and more in love with homeschooling. Yes, it HAS its challenging days! Yes, my home, my lessons, and the artwork we do is FAR from Pinterest-perfect… but I'm happy. Really, really, happy.
Today I want to share my top secrets for being a happy homeschool mom! I hope these insights encourage you!
Are you a happy homeschool mom? Do you want to be? Check out these tips today! #homeschooling
Click To Tweet
Have a vision.
Every successful business and corporation has a vision. Without vision, your homeschool will flounder and you will quickly feel defeated. You need to decide what's most important to you. You also need to determine what "success" looks like for each of your children.
When you have a vision, all of your decision making becomes easier because you can ask yourself if it will work with the vision you have for your homeschool. A clear vision can even help you with choosing curriculum.
If you haven't done so already, I urge you to write out the vision for your homeschool and to regularly read and reflect on it.
Choose a curriculum you love.
A while back I used an English curriculum with my daughter which we both hated. I know it's a strong word but believe me (I'm not being dramatic here) we hated this particular curriculum. One day it dawned on me that I didn't have to stick with it and I switched! What a relief! Plus when I found a curriculum that we both enjoyed, we were joyful once again!
Have a plan.
Planning varies from person to person. If you don't have a basic plan for your days, your chances of being unhappy increases. Whether it's having one daily objective in mind, or your whole homeschool day planned out in half-hour increments; do the planning that you need in order to feel some sense of order.
I warn you though, over-planning can have the opposite effect. The pressure of an intense schedule and incomplete activities can lead to feelings of defeat.
Find a rhythm that works for you.
I know I've mentioned this several times already, but I love morning time with my children. The Morning Basket program has worked wonders for our schedule, our learning environment, and our relationship with one another. Also, before you say mornings aren't for you… I want to assure you that the Morning Basket can be done at any time of day.
The key to our joy is that we've fallen into a rhythm that works for all of us.
Don't recreate someone else's school.
This is your homeschool. These are your children.
By copying a blogger's homeschool, or implementing school at home, you're robbing yourself of the pride and joy of creating something that's unique to your family.
Let go of the need to do it all.
Your family is a community. You'll be a lot happier if your family cooperates to sustain your home. Assign chores, make cleaning schedules, cook together, and work collectively on home maintenance tasks. A shared workload relieves your burdens and teaches your children to take responsibility for their home.
Seek community.
You are not on your own in this homeschooling journey! A helpful, inspiring homeschool community can do wonders for your morale. If you don't belong to a homeschool community, there are many options available. You can join a local association, co-op, or even an encouraging online homeschool group.
Nurture yourself.
My last suggestion to being a happy homeschooling mama is to nurture yourself. We pour so much into our children but we need regular self-care as well. Pray, exercise, read books, treat yourself to a warm bath, or go out for coffee with a friend; do whatever it takes to help you get reinvigorated!
So tell me, what do you think it takes to be a happy homeschooling mama? Take a moment to tell me about it in the comments below, then share this post with your homeschool communities!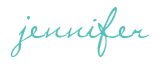 SHARE WITH OTHERS