Getting organized? Is homemaking (or more specifically) organization, a challenge for you?
I'm going to share something with you… something you might find a little surprising.
I'm NOT naturally organized.
Don't believe me?
This picture (taken at 11 am) tells you how even my days can get derailed.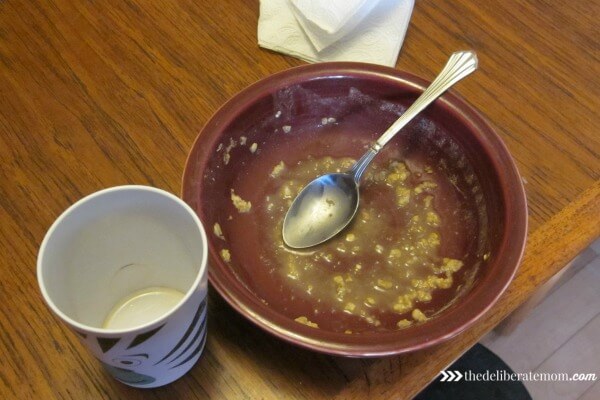 Yes, that's oatmeal from the morning's 7 am breakfast that's forming a superglue consistency on a bowl.
Even though I have MANY systems and processes in place, I have days where I feel like I've accomplished very little of anything!
For me, organization takes work… lots of work. I look to others, books, and multiple tools to boost my productivity and effectiveness as a mother, homeschooler, and blogger.
I have goals, plans, and to-do lists– yet still, there's a caked bowl of leftover oatmeal on the kitchen table.
Quite often when I speak with other moms, they express that their biggest challenge is organization. Whether it's managing their calendar, their overflowing closets, or wrangling the deep, dark recesses of their basements! Getting organized is a challenge!
Today I want to share some of my top resources that help and inspire me to be more organized!
Are you struggling to get organized? It's time to tame your home and life... once and for all!
Click To Tweet
ORGANIZING
I try really hard to be a minimalist, which can be challenging when you have two children whose tendencies lean more to hoarding. This is why I absolutely adore the Cozy Minimalist Mom e-course by Myquillyn Smith. She teaches the 10 concepts to create a Cozy Minimalist home even with kids through this online, self-­study video course.
DE-CLUTTERING
Clutter can often reach beyond material things and overflow into your mind, schedule, and life.
Ruth Soukup's book, 31 Days to a Clutter Free Life addresses EXACTLY these issues! Sometimes we need that short-term goal and vision. 31 days seems a lot more obtainable than 365 days… right?! Ruth's book helps you to get inspired and empowered to clear your life of the clutter that is filling up your home, mind, and schedule!
CHORES
Sometimes it feels like the work is never done. Everywhere I turn there's one more chore to do or one more thing to clean. That's why these chore cards from Military Wife and Mom are such a life-saver!
Ever since I started using the chore card system, my children have been more helpful around the house and their rooms are actually clean!
It's much easier to stay organized when everyone is on board with keeping the house clean. Wouldn't you agree?!
YOUR GOALS
Everyone needs goals. However, it can be a challenge to decide how to set goals and see them through to completion.
Crystal Paine's course, Make Over Your Year helps you learn how to set goals, prioritize, take action, and most importantly, helps you learn how to give yourself grace without falling off the bandwagon!
PLANNING
Before I had children I was so prompt. I would be at events and appointments 15-20 minutes early. Now that I have two children, the mystery of the missing shoe could derail us by half an hour. Worse yet, the 3 calendars don't always match up, and I miss an event or double-book us!
Regardless of our calendar mess, I'm a BIG planner. I love to plan and I especially love planning when it includes a cute checklist or a pretty printable planning document! Check out my daily and weekly planning sheets for busy moms! They're helpful, efficient, and FREE!
So that's my top picks for being organized. What inspires you to be organized? I invite you to tell me about it in the comments below and then share this post with others who may need organization inspiration.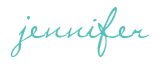 SHARE WITH OTHERS