Do you often feel stressed, overworked, exhausted and in need of help? You're cooking, cleaning, grocery shopping, doing chores… and the list goes on and on!
Do you feel like your work is never done and that you need help… serious help?
My 20-year-old self would have never dreamed that I would one day be a homemaker. I'm no June Cleaver or Martha Stewart. I burn dinners, I "forget" to vacuum under the couch, and the bedding is not washed weekly. On top of the homemaking hurdles, I'm still wrestling with my role as a mama.
Fortunately, over the years I've accumulated some homemaking tips and survival skills. Today I want to share these nuggets of wisdom with you!
Be a homemaking ROCKSTAR! Check out these homemaking tips and tricks! #homemaker
Click To Tweet
Keep your eyes in your home.
This is probably one of my most important tips. Don't look out at what other homemakers are doing… especially if you're vulnerable to the habit of comparison. Those pictures in magazines are there because they're meant to look perfect.
Don't look out your window at your next door neighbour's perfect yard. What's happening on the surface could be very different from what's happening on the inside.
Put things where they belong.
I find the biggest overwhelm to homemaking is when there's mountains of misplaced items everywhere. This stress can be avoided by dealing with things as they occur. For instance, when the mail comes, read through it, pay the bills, file items, and throw out junk as soon as possible.
Daily laundry.
I do laundry every single day. One load. It makes a huge difference to my frame of mind when I know that I only have to wash and fold one pile of laundry as opposed to three or four.
Daily cleaning.
I know I've shared about my daily cleaning tasks before but it really does make a difference! My house rarely feels out-of-control messy. By cleaning something every day, that means that the shelves never have more than 7 days of dust and floors never accumulate more than 7 days of grime.
Click here to sign up for a FREE downloadable cleaning routine!
Make a plan.
This is another tip that I know I've shared before but I can't overemphasize how having a well planned day is critical to feeling accomplished. After all, how are you supposed to get things done if you don't know what needs to be done?!
Use whatever system works best for you. Whether it's an app, your Google calendar, or a planning tool like my time blocking sheet; find a scheduling tool and use it regularly.
Self-care.
Self-care is so important to being a homemaking rockstar. How are you supposed to care for your home and others when you're constantly running on empty? I encourage you to get as much sleep as you can, eat healthy, exercise, enjoy regular alone time, and nurture your spirit.
Encouragement and inspiration.
I love a good book, don't you?! I get so much encouragement and inspiration from well written books. Whether it's a homemaking book, a book on home organization, or a parenting book… I can usually glean some wonderful insights.
So tell me, what do you think it takes to be a homemaking rockstar? Take a moment to tell me about it in the comments below, then share this post with the other mamas in your life!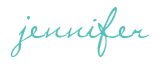 SHARE WITH OTHERS