Does it take you hours to create a beautiful image for your posts AND for social media? How can you reduce this time spent on image creation? This post (and the last tip in particular) cut this blogger's image creation time from 3 hours down to 30 minutes!
A few years ago, I had the realization that graphics were integral to a successful blog.
We live in a society which relies on visual cues.
Great headlines. Clickable images. Beautiful pins. These are the things that get people opening up (and reading) your blog posts!
As with anything, creating beautiful images for blog posts takes time. Today I want to share some of my best time-saving tips to help you create beautiful graphics for your blog and social media.
Check out these time-saving tips to make gorgeous images for your blog! #blogging
Click To Tweet
The Photo
The key to gorgeous images for your blog is to have a great photo. I'm not a photographer, so I rely heavily on Creative Commons CC0 images. These are photos that have been released to the public domain and can be used without attribution (even for commercial purposes).
Some of the best CCO image websites are:
The Catchy Headline
In order to grab people's attention, it's important to use catchy titling in your image. If you're creating an image for a blog post, the title on the post doesn't have to exactly match what you have on the image. Get creative and use emotional words.
I love CoSchedule Headline Analyzer for this purpose. It often helps me hone in on a catchy title for my posts and/or images! Check out the title analysis that I completed for this blog post! The best score is 100 – which I've NEVER gotten. I usually aim for above 75.
Create a Design
My number one tip to save time is to create a design/brand that you will replicate on all of your blog posts and images. By doing this, you have a default "design brand" from which you can create all of your social media images.
Consider the following ideas to "brand" your images:
Logo. Create a logo that you can quickly add to all of your images.
Colours. Select 2-3 colors that you will use consistently.
Fonts. Select 1-2 fonts that you will use in all of your images.
Overlays. Decide what kind of overlay (if any) you will use on the image. Will it be a semi-transparent white or a semi-transparent black? Will it be a solid colour? Will it be over the whole photo or just under the text?
Size. Select one vertical and horizontal image size for your blog (and stick to it). This will also save you space and bandwidth on your website.
Once you've decided on all of these elements, make sure to record them somewhere for quick reference. For example, I have my colour hex numbers (#613161, #f9aa00, #00000, #ffffff) and my fonts (Josefin Sans & Satisfy) written on a document that I keep in my blogging binder.
Optimize Your Images
Optimizing your images to improve SEO is best done at the image creation stage of things. Here are a few things to keep in mind:
Title images. Use descriptive words when titling your images! Do not stick with the default image numbering (IMG_9081). Do this before you upload your images to your blog dashboard!
Don't forget tags! Fill out your title and alt tag descriptors within your blog. This helps search engines find your posts based on your images.
Variety IS the spice of life! When filling out your title and tag descriptors, use keywords and be creative! Try varying descriptions on your images. Think of what people might Google in order to find your post and use those search terms to fill out the title and tag descriptors.
Compress images. Large images slow down site load times – so make sure your images are compressed! I compress my images before I upload them to my blog. I find that the best way to retain the quality of fonts (and the image itself) is to initially save the image as a PNG file and then compress it. I love this free online photo compression tool – TinyPNG and I use it to reduce the size of all of my images!
Photo Editing
I don't have a MacBook or a powerful photo editing program like Photoshop. So I've relied on online editing programs to make images for my blog posts.
After years of being a PicMonkey fan, I've discovered another online photo editing program that I absolutely adore!
Here's a detailed video about how I use Stencil to make images for all of my social media accounts (and blog posts). What used to take me 3 hours for one image design has been reduced to 20-30 minutes!
Here's a quick rundown of some of my favourite
Stencil
features:
a library of over 890,000 CC0 images
a library of over 100,000 quotes
a library of over 200,000 icons & graphics
library of up-to-date social media sizes
over 190 prebuilt templates
ability to save your own templates to your Stencil dashboard
upload and store multiple logos
instantly resize image to work with any social media platform
1900+ web fonts PLUS you can upload your own fonts as well
Stencil has saved me loads of time! Just take a look at the images I made for this post!
As I said before, I used to spend at least 3 hours designing all of my images for social media but now I use that time to write and work on other projects.
It's your turn!
Do you have any time-saving image creation tips?! Please tell us about it in the comment box below and take a moment to share this post within your blogging communities!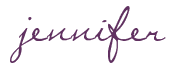 SHARE WITH OTHERS