Could you imagine if motherhood came with a warning label?! This is what it would say!
Motherhood is tough.
Even though I was told this before I became a mom, I couldn't have imagined how tough it was actually going to be.
Motherhood should have come with many warning labels. If it did, this is what they would say….
If motherhood came with warning labels, this is what they would say.... #parenting
Click To Tweet
WARNING – LIFTING HAZARD!
No amount of working out will prepare you to lift your growing baby dozens of times throughout the day.
They get bigger… and heavier.
Then there's the time that you take them shopping.
They declare they want that Paw Patrol toy and you say no.
Then they go limp on the floor of the store, their limbs flailing in every direction. You try to lift them up, but get a boot to the head and wrench your back in the process.
Don't ignore this label. Kids ARE heavy. Lift with caution.
WARNING – HAZARDOUS WASTE!
For the first week of my oldest daughter's life, she didn't poop. We thought we had won the baby lottery.
But then the poop came.
And it came.
And it came.
OH. MY. GOODNESS.
The smell. The grossness. The accidental slippage of a finger into a soiled diaper (aka: poo finger). *shudders*
Then there's the urine, vomit, diarrhea, mucus, and blood (hopefully not all at the same time).
Motherhood should come with a hazardous waste label because we are dealing with it all – the – time.
WARNING – WATCH YOUR STEP!
I step on toys… daily.
Cars. Dolls. Action figures. Pony beads. Wood blocks.
Ouch. Ouch. Ouch!
Your floors will be littered with toys. No amount of cleaning will keep you from stepping on the proverbial Lego brick.
WARNING – MAY CAUSE DROWSINESS.
HA! HA! HA! HA! HA!
*Maniacal laugh. Maniacal laugh.*
WARNING – MAY CAUSE DIZZINESS.
My kids are in constant movement. They run laps in our house and spin circles around me (most often when I'm trying to cook dinner).
Beware – parenting will make your head spin more than a day at the fairgrounds!
WARNING – EXPLOSIVE.
I would have never guessed how explosive motherhood could be! My kids screaming at each other, and the fits and temper tantrums. The anger! The rage! The boiling over! The tipping point!
And then there's the end-of-the-day-can't-keep-it-together-anymore-mama-freak-out.
Yes… motherhood is explosive.
WARNING – KEEP AWAY FROM ALL CHILDREN!
Oops. Too late to heed that warning!
WARNING – CAUSES MODERATE EYE IRRITATION.
Let's face it, from the moment I heard my baby's first cries, I've had more than moderate eye irritation, which has resulted in a constant leak from the corners of my eyes….
From when you hold your baby for the first time, to the realization that this little person's life depends on you.
From the first tooth to the first haircut.
From those weepy moments of packing up clothes that your baby has outgrown, to hearing the sweet whisper of "I love you" for the very first time.
From the overwhelming pride of a job well done, to the crushing defeat of a terrible day.
From injuries and illness, to sports games and awards.
From the first day of school, to graduation… the tears will be there.
So dear mama, heed this warning well – motherhood often causes moderate eye irritation! But I assure you, the joy and the love makes it all worthwhile.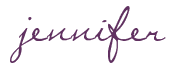 SHARE WITH OTHERS