One of the questions I'm frequently asked, is how do I accomplish everything I need to get done in the day?
My answer is less sleep and more coffee.
THE END.
Just kidding! Aside from having to do lists and plans, I have a tight schedule that I follow. Since many of you have asked what my typical day looks like, I thought I would share my schedule with you!
Come sneak a peek into a day in the life of a homeschooling mom. #homeschool
Click To Tweet
A Day in the Life of a Homeschooling Mom
6:00 am
I wake up. I start my day by drinking 1 cup of warm lemon water. Then I sip my coffee while I read the Bible. My Bible reading time in the morning usually revolves around a Bible study.
I spend some time in prayer as well.
6:30 am
I make my breakfast and eat.
7:00 am
I shower, dress, and then start a load of laundry. I may also tackle one of my daily chores from my Home Cleaning Schedule.
ARE YOU BORED YET?!
Really, the only reason why I'm sharing is because I've had so many of you lovelies ask! It will get more interesting once the kids get up and homeschooling starts.
7:30 am
Both my girls get up. Sometimes a wee bit earlier but often a bit later. I usually put on the jazz music station in the morning… I love it and I think it makes for an inspiring learning atmosphere.
7:45 am
If the girls haven't already helped themselves to breakfast, I serve breakfast to them. They usually like granola, oatmeal, toast, or bagels for breakfast.
While the girls are eating, I make sure I have all the needed materials for homeschooling. Then I clean the kitchen.
8:15 am
After the table is cleared and cleaned off, we meet in the living room at the couch.
We always begin our day with Morning Time which includes:
9:30 am
Fresh juice or smoothie break! Served with a little snack of muffins, sliced bananas, oranges, or apples.
While I am preparing the smoothie, I usually have my girls watch a short educational video or do a Brain Pop video & quiz.
9:45 am
We start our more "formal" work at this time:
We meet at the whiteboard to do our spelling lesson for the day.
My oldest daughter works on English while I do a reading lesson with my other daughter.
Math (sometimes can be done independently, sometimes needs a lesson)
Science or Health (depends on the day)
11:00 am
If they didn't get dressed first thing, then I get them to do it now. I have better success in the day when they get dressed as soon as they get up in the morning. While they're getting dressed, I prep our art materials for our art lesson.
11:15 am
I try to schedule a brief excursion outside at this time. Usually it's free play in the back yard but if the weather's nice, we go for a neighbourhood walk, or take a trip to the playground.
11:45 am
When we come back inside and do an art project. Often we paint, do collages, draw (with different art mediums), or sculpt with clay. Once a week we'll do a lesson from Alisha Gratehouse's online art classes.
While they are busy with art, I prepare lunch.
12:15 pm
Lunch time. We all sit together to enjoy lunch.
12:45 pm
I clean up from lunch while the girls have some play time.
1:00 pm
My girls start their afternoon "rest time".
They watch a children's show and/or read at this time. Afterwards, they do 1/2 an hour to 1 hour of physical fitness. I have a scheduled rotation of dance, kids' fitness, and yoga DVDs that they do daily.
I make myself a green tea and sit down to quickly document the learning from the morning. After this, I do some blog-related work.
2:45/3:00 pm
I make a snack for the girls.
Help them find something to work on (a craft project, research for a project, an educational game, etc.)
While they are working on their project(s) I do a 20-30 minute workout routine. I alternate between cardio and weight training.
4:00 pm
I start dinner preparations.
5:00 pm
Supper time!
5:45 pm
After dinner clean up.
The kids have free play time.
I may tackle a small cleaning project.
7:15 pm
Start the evening bedtime routine.
Eat a bedtime snack; apples and peanut butter, a banana, or a handful of carrots.
Brush teeth, go to the toilet, wash hands. Change into PJs (if they're not already in them).
We do not bathe every day. We usually bathe 2-3 times per week and that takes place at about 6:30 on the evenings that are bath nights.
Read the Bible, sing two songs, and goodnight hugs and kisses.
8:00 pm
Lights out for my youngest.
My oldest daughter goes to her room and reads from 8:00 – 9:00/9:15.
My husband and I have independent "work time" from 8:00-9:15. I may blog, read a book, or do homeschool prep. He may do writing or animation work.
9:15 pm
At 9:15 we convene in the living room (usually with popcorn) and watch a TV show off of Netflix or something we've recorded on the PVR.
10:15 pm
I do a quick 5-10 minute tidy of the kitchen and living room.
Get ready for bed, I read my Bible, and lights out usually by 10:45.
That's my day! Of course this schedule changes if we have a field trip, grocery shopping, or a special outing planned. However, I try to keep it consistent throughout the week.
Please note that we have rough days and some days we throw the schedule out the window because that's what we all need. Homeschooling, just like anything else, has its good days and bad days. I find that by keeping a schedule we are more likely to have good days.
Do you have a daily schedule that your family follows?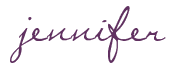 SHARE WITH OTHERS