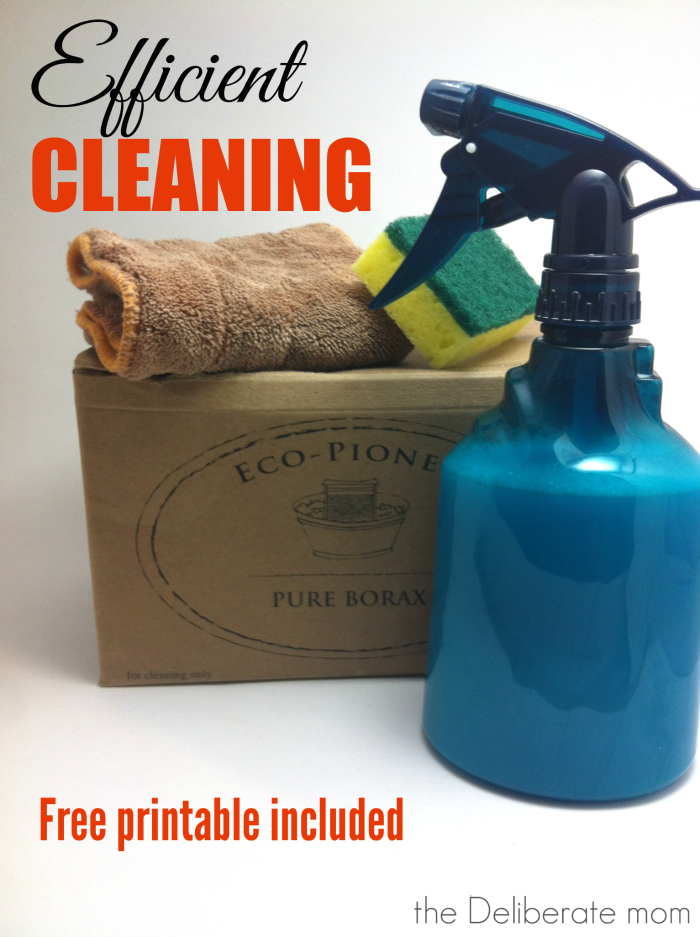 I love a clean and organized home, so today I would share my cleaning routine and a free printable with you! When my home feels organized, I feel settled, content, and happy. In contrast, when my home is disorganized, cluttered, or dirty, I feel unsettled and anxious.
Over the years I've tried many different methods to organize my home. However, my most successful attempt to cleanliness involves a custom-made check list. You know me… I love my checklists (and I love any excuse to make one)!
Check out this efficient cleaning method and #cleaning checklist! #homemaking
Click To Tweet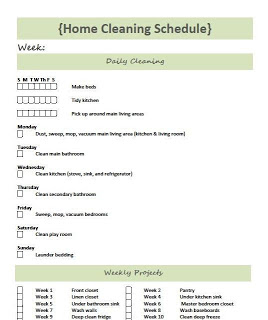 As you may have noticed, weekly projects are included in this cleaning schedule. I find that donating, throwing out, or recycling at least five items a week keeps the clutter minimal.
Also, if you laminate the checklist and use a dry-erase marker, this form can be reused every week.
Get your free cleaning schedule
I want you to have a free downloadable copy of my cleaning schedule. All you have to do is subscribe to The Deliberate Mom's newsletter, and this resource is yours! Plus, you'll get complimentary LIFETIME ACCESS to my printable library… all of this, for FREE! The sign-up form is at the end of this post.
Already a subscriber? Awesome! Just go to the member's only library, enter the top-secret password, and immediately access your exclusive content!
I invite you to share in the comments, what methods do you use to keep a clean house? Then share this article with your friends!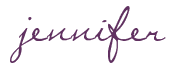 SHARE WITH OTHERS