I love a clean and organized home, so today I would share my cleaning routine and a free printable with you! When my home feels organized, I feel settled, content, and happy. In contrast, when my home is disorganized, cluttered, or dirty, I feel unsettled and anxious.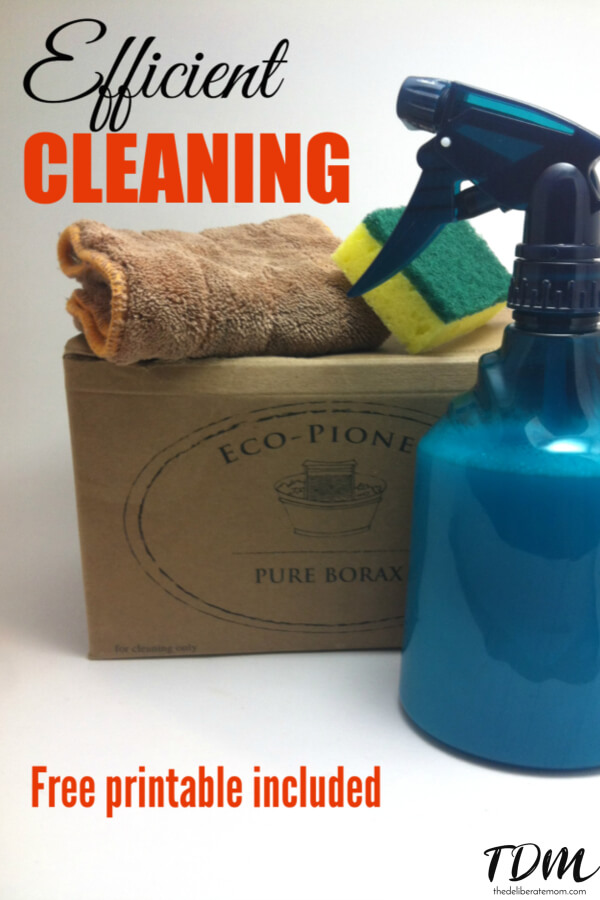 Over the years I've tried many different methods to organize my home. However, my most successful attempt to cleanliness involves a custom-made check list. You know me… I love my checklists (and I love any excuse to make one)!
Check out this efficient cleaning method and cleaning checklist! #cleaning #homemaking
Click To Tweet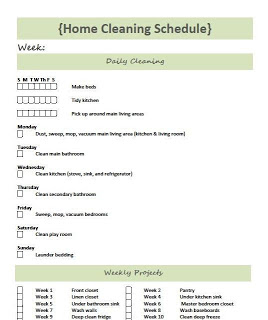 As you may have noticed, weekly projects are included in this cleaning schedule. I find that donating, throwing out, or recycling at least five items a week keeps the clutter minimal.
Also, if you laminate the checklist and use a dry-erase marker, this form can be reused every week.
Get your free cleaning schedule
I want you to have a free downloadable copy of my cleaning schedule. All you have to do is click the download button at the end of this post.
I invite you to share in the comments, what methods do you use to keep a clean house? Then share this article with your friends!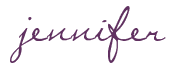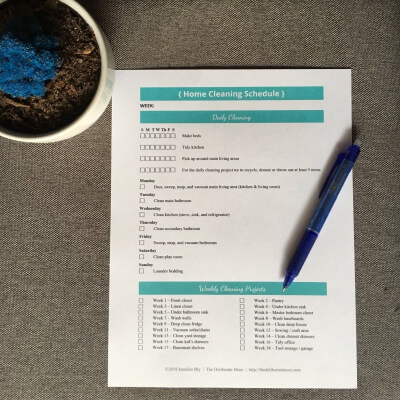 Home Cleaning Schedule
A printable home cleaning schedule and checklist to help keep you organized and your home clean! Download your cleaning schedule today!
SHARE WITH OTHERS