You come home after a long day, look in the fridge and you're undecided about what to make for dinner. Spaghetti? Scrambled eggs on toast? Soup and grilled cheese?
The longer you stand at the fridge, the more confused you become. The kids become restless and stumble into the kitchen complaining they're hungry.
You shove bananas into their eager hands and tell them to leave the kitchen so you can get dinner ready… but you still don't know what to make.
If this sounds even the tiniest bit familiar, then my meal planning tips are what you need!
Check out these tips to meal plan like a rockstar! #mealplanning #tips
Click To Tweet
Set a time to meal plan
The first thing you want to do when you start meal planning is to set a time that you will consistently use for creating the week's menu. Schedule this time on your calendar and/or program it into your phone. Be intentional and stick to this time as much as possible.
Shop your cupboards and fridge
Look through your cupboards, fridge, and freezer. Jot down what meals you can make with the food items that you already have available.
Look at your calendar
Before you start writing down your meal ideas, look at your calendar. Make note of any special days. Here are some things to consider:
Are you having someone over for dinner?
Are you going out for dinner?
Are there any special occasions or holidays coming up?
Do you have an extracurricular activity which cuts into dinner prep time?
Get out your list of tried and true recipes
Get out your list of family-favourite recipes. If you don't have a list, you need to make one as soon as possible! I have a list of our favourite meals (which includes five meals, each made with less than five ingredients).
You may also want to pull out a couple favourite recipe books as well.
Start planning
Write out your meals onto a meal planning sheet. As you record each meal, keep a running list of the ingredients you don't have (and will need to buy) make each meal.
I like to plan meals with the freshest ingredients near the beginning of the week. I reserve the pantry/freezer meals for the end of the week.
Plan a couple meals which are easy to double the amount of food cooked (cook once, eat twice)! Soups, stews, and casseroles are great for this purpose.
*Bonus tip* Plan an extra meal every week. This helps if the grocery store doesn't carry a particular menu item. You'll have a back-up meal already planned. This also provides buffer room for the following week.
Finalize your grocery list
Look through your grocery list. Make sure you've included all the items you will need for the week's menu. Write down any ingredients that are missing.
*Bonus tip* Keep a grocery list on your fridge. That way, throughout the week as you run out of items, you can immediately record them on your grocery list. This will save you time when you make your grocery list on meal planning day.
Go grocery shopping
Grab your coupons (if that's your thing), your grocery list, and head to the store.
Post your menu
Once you've returned home and put away your groceries, post your menu in a visible spot. We have a dry-erase menu board which I made a few years ago. Since it hangs near our dinner table, the family knows what we're eating and when!
The added bonus of posting your menu is that it serves as a reminder to move your meat from freezer to fridge the night before you make a particular dinner.
I've been meal planning for several years now and it has simplified my life greatly. If you're not meal planning yet, I urge you to give it a try!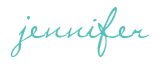 SHARE WITH OTHERS