What would you say the most important part of homeschooling is?
Would it be the curriculum that you get to select for your children?
Perhaps you would say it's the self-paced work environment.
Maybe you would think it's the schedule.
Today I'm going tell you what I think the most important part of homeschooling is, but first I want to share a little story with you….
What's the most important part of homeschooling?
Click To Tweet
The most important part of homeschooling….
As you may already be aware, my oldest daughter is a reluctant writer (to put it mildly). This child reads books at a level way beyond her years but she hates writing. Every time she needs to work on an essay, research paper, or a creative writing project, I brace myself for the fall-out.
Recently, she had to complete a compare and contrast essay for Language Arts. Her planning process was sound. The outline of the paper was solid. But when she submitted her first draft I was stunned.
What happened to all of her great ideas?
What is going on with her spelling?
How come she isn't getting this?!
I gave her thorough feedback and sent her back to the computer with a paper full of suggestions to consider for her paper.
I tried not to let my mind go to that familiar place of self-doubt and blame but it's hard when you're the teacher. I kept thinking that her lack in language arts must be my fault.
I wallowed… and as I wallowed, I got frustrated, and the more frustrated I became the harder my heart got.
Unfortunately when my daughter returned 10 minutes later with only two small modifications, she had no idea what she was in for. Her mother and trusted teacher became a miserable monster who shook the paper in her daughter's face.
"Ten minutes?! The changes you need to make should take much longer than that! You're in grade four! This is unacceptable!"
It took a mere four seconds to realize what I had done.
I had just indirectly told my daughter that she was failing… that she was a disappointment… that she was not good enough.
I was devastated by my own reaction. I immediately apologized and told her to take a break from homeschooling while I think some things over.
She, of course, said she forgave me (because she has the biggest, sweetest heart) but as I watched her walk away, I could visibly see the hurt reflected in her slouched shoulders and bowed head.
What have I done? 
Through prayers and tears, I came to a place of a softened heart and a truly apologetic mind. When I approached her again, I was gentle and allowed her to talk about the words she wants to write but can't… the things she wants to say but can't describe… the things she wishes she could write but doesn't because she has to write an essay or a poem and that steals all of her mind, words, and energy.
I dropped the discussion of the essay, but I approached her again a few days later. We talked about writing and she shared how she likes to write her own ideas but doesn't like the structure of essays, poems, and research papers. I was able to share that while she doesn't like writing about these things, they serve as ways to practice very important skills. Then we brainstormed some new strategies to make writing more appealing.
As I reflected on this incident, I realized that I had forgotten the most important part of homeschooling… relationship.
Relationship is the cornerstone of why we're homeschooling in the first place.
I have the opportunity to learn with and from my children but when it comes down to it, I am first their mother, then their teacher. Sometimes it's a juggling act to know when to wear the teacher's hat and when to wear the mom hat, but I want my children to remember me as a loving mother, not as a demanding, condescending teacher.
When I graduated from high school, I didn't look back.
"No more pencils. No more books. No more teacher's dirty looks."
It's not just a childhood rhyme. I was done with school and I was thrilled I wouldn't have to subject myself to the school system ever again. My educational experience was full of grief, letdowns, and frustrations. I left my school career with a bounce in my step because I had a newfound sense of creative and intellectual freedom.
I don't want my children to look back on their homeschool years with the eyes that I had. I want them to think that homeschooling was one of the best experiences of their lives.
So, every day when I sit down with my children for homeschooling, I want to express through my teaching and interactions, that our relationship is most important. They'll eventually learn how to write essays and how to document experiments using the scientific method. However, this window of opportunity to build loving relationships with them is a small one. With each day we move closer to the inevitable moment when they leave home and forge into the world on their own. I want them to always remember that their home is a soft landing place of love, patience, and acceptance.
Relationship… that's the most important part of homeschooling.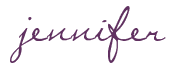 Reflect:
What do you think? Is relationship the cornerstone of your homeschool? I invite you to respond in the comment section below and then share this post with your homeschool communities.
SHARE WITH OTHERS