Every time it comes around I jump up and down. No, I'm not talking about my birthday or Christmas but rather the Blog Staycation hosted by: Jen from Jenerally Informed; Julie from Girl on the Move; and Trish from The Trish List.
These ladies host THE best blogging, information-sharing, networking event ever and… guess what?! It's FREE (but I like to give a donation because these ladies put a lot of time and effort into hosting this fabulous event)!
Before I instruct you on how to plan the ultimate and most productive blog staycation ever, I first want to tell you a little bit about this fabulous event.
The idea behind the blog staycation is to spend dedicated time working on your blog. You decide what you want to work on and how you want to utilize your time. In addition, these three ladies share inspiring information and plan fabulous Twitter and Facebook chats throughout the Staycation.
Ultimately, you decide how much you want to be involved, the choice is yours!

Now, you may be wondering how I manage to care for my children, attend the online events, and work on my blog? Well, I have a few tricks up my sleeve that I'm going to share with you today!
Come get some tips on how to plan the best and most productive #BlogStaycation EVER!
Click To Tweet
Set some goals.
As soon as you sign up for the staycation, take a few minutes to set some goals. Decide what you want to achieve over the four days and write your goals down.
If you're wondering what you should work on, here are some suggestions:
Refresh and resurrect old blog posts.
Write loads of new content for your site.
Plan your editorial calendar for the rest of the year.
Clean up your category pages.
Create or refresh your "About Me" page.
Apply for monetization programs or sponsorship opportunities.
Create a social media plan.
Fix the SEO on some of your posts.
Bump up your visibility on Pinterest.
Do some research.
After you set your goals, do a bit of research (this is especially important if you're tackling something that's new and unfamiliar to you). For instance, if you want to use the staycation to start and launch a newsletter, read some informative posts and bookmark or pin some helpful tutorials on how to create a newsletter.
You want to make the most of your blog staycation, and it would be a shame to squander your time on research that could have been done previously.
Make a schedule.
Yes, you heard that right. As soon as the official times of Twitter and Facebook chats are published, make a rough itinerary for the staycation. Allocate what you want to achieve into various time blocks.
While you're making a schedule, plan your meals.
I always meal plan, but while I'm on Blog Staycation, I'm especially intentional about arranging our menu.
I make sure that dinners are simple.
I'll serve quick and easy to prepare meals like Salmon Rice or Capellini Favolosi (or any of my other 5 ingredient meals). I also plan snacks for my girls, and I'll package and refrigerate their snacks the night before the blog staycation.
If you can manage it, I recommend making some hearty treats ahead of time and freezing them too. We especially love our homemade granola bars and breakfast cookies.
Plan an itinerary of activities for your kids.
Having an activity schedule for your children is a HUGE help to get loads of work done. Organize plenty of fun activities throughout the day and have unique experiences arranged for them.
Here are some things I plan during the blog staycation:
Prepare some play trays (play tray ideas can be found in this post HERE).
Schedule a couple movies with special treats.
Bring out some brand new books for them to read.
Plan a unique and simple craft (like a clean collage).
Gather some pictures to colour.
Put on a kid's yoga or kid's dance video.
Plan a scavenger hunt.
Set up a unique play space for your children. A tent, a "restaurant", or a library could be loads of fun!
I also schedule a few toy rotations during the blog staycation. For example, during day 1 and 2 I may bring out the farm set with all the farm animals and people and on day 3 and 4 I may bring out the train-set with all its accessories.
Also, prior to engaging in a Twitter chat or a Facebook chat, I'll play with my kids for about 20-25 minutes. This way, I get them engaged in an activity before joining the chat.
Minimize distractions.
While you're doing all this planning, I want to encourage you to make a plan to help minimize distractions. Here are some suggestions:
Mute your cell phone and place it in a drawer in another room.
Let your landline go straight to voicemail.
Close all of the browsers on your computer (except the backstage of your blog).
Avoid social media (with the exception of the Twitter parties and Facebook discussions).
Set the stage for inspiration!
Plan for success! Prepare ways to keep you inspired and motivated for the staycation. Here are some of my favourite motivational tricks:
Clean and organize your work area prior to the staycation.
Gather all of your "materials" beforehand (i.e. pens, notepads, sticky notes, etc.)
Consider adding flowers or a scented candle to your workspace.
Hang inspirational quotes/photos by your desk.
Buy a new "toy" for the staycation. A fancy new pen or some funky sticky notes are always inexpensive and fun choices.
Go grocery shopping and select some special (just for you) snacks that you can nosh on while working.
If you like listening to music while working, create an inspirational playlist for the staycation.
Attend at least one of the events.
I try to attend as many of the Twitter and Facebook chats as I can manage because they're always motivating and informative. If you've never attended a Twitter party before, here's a tutorial I created which demonstrates how to set up and use Hootsuite to attend a Twitter party.
I find using a platform like Hootsuite helps me stay on top of fast-moving Twitter discussions.
Get help.
Lastly, mark the dates on your calendar and enlist the assistance of your spouse or a relative. Arrange some extra care for your kids during the staycation.
Come join us!
So that's it! Would you like to join me at the upcoming blog staycation?!
Sign up for this year's staycation HERE.
Join the Staycation Facebook group HERE.
I hope to "see" you there!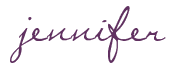 SHARE WITH OTHERS