Do you want to refresh and resurrect old blog posts? Do you want to strengthen your blog with updated content?
Ever since I switched from Blogger to WordPress, I've been refreshing blog posts. It's a tedious task but it's critical to have attractive and relevant content. Today I want to share some great tips on how to refresh and resurrect old blog posts. Follow these suggestions and I'm certain you'll be bringing some new traffic to your blog.
Check out these helpful tips on how to refresh and resurrect old #blog posts! #bloggingtips #blog
Click To Tweet
Determine which posts need refreshing
Take a look at your analytics to determine which posts are getting the most traffic. Are any of them in need of updating? Start with those posts first. If they look prettier, they may get more traffic and social media shares!
Proofread
Read the post and evaluate it for spelling and grammatical errors. Make any necessary corrections.
Add links
As you proofread your post, check to see if there are any other posts that you can link to. While you're at it, is there an affiliate link or two that you could pop into the post as well?
Update the photo
Beautiful images catch the attention of readers. Pinterest is currently a HUGE social media outlet and you have to make a good impression when it comes to creating images for your blog posts.
I recently took an exceptional two-week long Pinterest course (Pinning Perfect). I was in awe when I learned about all the facets of a skillfully crafted pin.
Take your time, choose a beautiful photo, and make a killer description for it. Think about SEO as you write your pin descriptions too.
Take a look at (and improve) SEO
Evaluate all of the SEO strategies you've used in the post. What's the keyword/key phrase? Is it in the post several times? Do you have at least 1 subheading with the keyword/phrase? Is the keyword/phrase included in the photo descriptions and photo titles?
Are there any other extras you could add?
Are there any other extras you could add to the post? Could you add a tweetable link or have a related Pinterest board at the end of the post? Now is the time to make this post the absolute best it can be.
Promote your refreshed post
Here's the fun part… it's now time to take your new look out for a spin. Promote your refurbished post on all of your social media networks. Pin, tweet, share, stumble… share it everywhere!
Link up
Another way to resurrect old blog posts is to link them up to blog hops. Some blog hops allow participants to link up old posts. Just imagine if your post ends up being featured?! That could drive a lot of traffic to an old post!
Check out The Deliberate Mom's blog hop page if you're looking for additional places to link up your blog posts.
Cross-publish
Since you made your post look pretty, consider submitting it to larger websites for cross-publication. BlogHer, SITSgirls, and The Huffington Post are my favourite places to cross-publish posts. Just make sure to mention that the post was originally shared on your blog (include a link back to the post as well).
Document
Make sure you document that you refreshed your post. I have a section in my gorgeous Ultimate Blog Planner that has a space specifically designated to recording archive updates.
Are there any strategies you use to refresh old posts? Make sure to tell us all about it!
Want to read more about Blogging? Blogging tips are my favourite posts to pin! You can follow the Deliberate BLOGGING board on Pinterest right here.
Follow Jennifer | The Deliberate Mom's board Deliberate BLOGGING on Pinterest.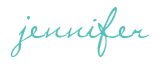 SHARE WITH OTHERS