Life is full of interruptions. It's hard to have faith in the process and embrace those interruptions, but it's important! Here is some advice for why and how to heed life's interruptions.
I sat in front of my laptop, thoroughly enjoying this moment. From 8-915 every night, I write and work on blog-related tasks.
On this particular night, my oldest daughter asked if she could come and read on my bed while I worked. I hesitated. This is my time. I spend 13 hours of my day surrounded by my children and the rhythms of parenting! Quality "me-time" helps me refresh and rejuvenate for the following day.
However, I agreed to her request.
She propped herself up on my pillow and read her book. Occasionally she would giggle at something she read, or would sigh, or scratch herself (loudly too, I might add). These little things annoyed me because they muddled my focus, but I appreciated the fact that at least she wasn't chatty.
Then it happened.
"Mom," she asked as she closed her book and got off of the bed to walk over to me.
I was immediately flustered. All I could think was:
I just want to get some work done! Why did I agree to have her sit in my room while I write? I'm not going to get anything done!
I silenced that frustrated voice and responded gently, "Yes sweetie."
"Mom, I remembered something really important."
"What might that be," I asked.
"I remembered that uncle has a very important university exam tomorrow. Do you think we should pray for him?"
My eyes welled up with pride.
"Of course we can."
I led my daughter in prayer, I hugged her and praised her for remembering to pray for her uncle.
I've never been good at handling interruptions. When I'm focused on a task, an interruption frustrates and overwhelms me. I get agitated and annoyed. I don't know why I'm this way, but this is my nature.
I structure my life to minimize interruptions. For instance, I write first thing in the morning, when the kids are in bed, or in the evenings when my husband is home and able to watch the kids.
I get up early so that I can read my Bible, pray, and schedule the day's tasks. If I can, I'll exercise so that I can workout without disruptions.
I control my environment as much as I can to minimize interruptions.
A couple months ago, my pastor shared how a Christmas Eve service had an unexpected interruption that ended up blessing an entire congregation. Caroline over at In Due Time also recently wrote about interruptions.
This theme of interruptions has been cropping up all over the place, and I became acutely aware that God had a message for me about the interruptions in my life.
I don't handle interruptions well.
When interruptions occur, I often try to force my way through it.
Like when my computer keeps crashing, and I can't get a blog post done; I get frustrated and agitated as I reboot the computer for the fourth time.
Or when I'm trying to clean the house, and the phone is ringing every 15 minutes; I get annoyed and ignore the phone so I can barrel through the chores.
Or if I'm trying to sleep at night, but the dog keeps barking in his sleep and my daughter stumbles into my room to tell me she wants her water bottle filled; I may get overwhelmed and crabby because I just want to sleep.
God works in the interruptions.
I forget that God works in the interruptions.
I forget that story after story in the Bible reveals a God of love, who connects through the interruptions.
Moses was tending his flock when God appeared in a burning bush.
Mary's engagement to Joseph was interrupted with the promise of a child.
Think of all the disciples who were living their everyday lives when Jesus approached them with the words of "follow me".
Saul was on his way to Damascus to persecute more Christians when Jesus himself interrupted him.
Time after time, we see that God works in the interruptions.
Jesus worked through the interruptions.
If we examine the scripture closely, we see how Jesus, while walking from one town to another, encounters countless interruptions. From the bleeding woman who touched his cloak, to Jairus' daughter, to many others who interrupt his journey to seek healing… Jesus worked through the interruptions.
Jesus worked through the interruptions and so can I. #faith #Christian
Click To Tweet
I don't want to barrel through the interruptions anymore. I don't want to fix things so that I can get back on task. I pray that I'll start seeing interruptions as God-filled invitations to do more, be more, pray more, and connect more. Amazing things happen when we heed the interruptions – I will invite them, embrace them, and let Jesus work in me, through them.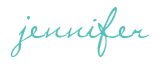 SHARE WITH OTHERS