How's this for motivation? Today I'm going to share with you my top twelve projects for 2012. My reasons for posting this list is twofold; firstly, I love lists and the opportunity to write one makes my day. Secondly, it is my hope that by publishing this list, I will hold myself accountable to pursue these projects.
The projects I've chosen to do over the coming year vary. Some are crafty, some will involve home organization ideas and others revolve around money saving measures.
1- Create a Wise Old Owl painting for my oldest daughter's birthday.
My daughter absolutely loves Mr. Dressup. Last year my husband and I made a Mr. Dressup tickle trunk for her birthday. Since her interest in Mr. Dressup is still strong, we decided to make a Wise Old Owl painting for her. I started this project yesterday and my daughter's birthday is this Saturday (*gulp*). Let's hope I get it done in time….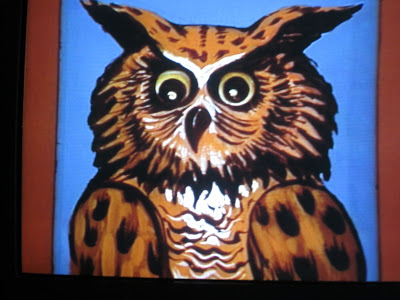 2- Make my own laundry detergent.
I saw this on Pinterest and decided that this is the year to give it a try. I like the idea of knowing exactly what ingredients are being used to launder our clothes AND at a whooping $0.01 per load, how could I pass it up?
3- Organize my master bedroom closet.
We live in an older townhouse and the closet in our master bedroom is tiny. This year I would like to organize it to maximize space and storage.
4- Make a coupon binder.
We regularly clip and use coupons. I love coupons… it's like free money! When I saw this coupon binder on Pinterest I sadly developed coupon binder envy. This year I will create the Big Kahuna of all coupon binders. Really.
5- The keepsake lady strikes again. Make art from my baby's hand and footprints.
This year for Christmas, we gave both grandmas a handprint calendar. It was awesome and it made them cry (which of course is the criteria for a fantastic Grandma gift). As they looked through the calendars, I thought I should make canvas art to capture my baby's tiny little hand and footprints. So I added it to my 2012 to do list! I think I'll stick with an insects theme for the canvas art (butterflies, ladybugs, caterpillars and bumblebees).
6- Create an art centre for my daughter.
My husband and I are creative individuals. Thus, I am embarrassed of the art table we have for my daughter. This year I want to create an inspiring "creation station" for her… a place where she can sit, create, save and display! It will be a big project but I'm sure it will be well worth it!
7- Make a dairy-free recipe book.
With all the recipes I have concocted for my daughter, I decided that this is the year to compile those recipes into my very own cookbook. Goodbye scrap pieces of paper… hello cookbook!
8- Create an outdoor mud-pie kitchen.
I love the idea of providing children with varied play experiences while outdoors. This year I would like to make my daughter her very own mud-pie kitchen. Some pots, pans, pine cones, sticks, rocks and dirt will complete the play experience!
9- Make wood rounds for my daughter to use with her building blocks.
I'm always looking for new ideas to incorporate into my daughter's block play area. When I saw these wood rounds I immediately knew I just had to make them! Now to find the logs….
10- Sew a Happy Birthday banner.
Every year for my daughter's birthday, we take out her birthday tablecloth and everyone signs it with fabric markers. However, when I saw this Happy Birthday banner on Pinterest, I just knew I had to make one.
COMPLETED Happy Birthday Banner.
11- Make a Waldorf doll for my baby girl's first birthday.
I absolutely love these little dolls. Their features are sewn on so they're safe for an infant to play with. We've given homemade gifts to my oldest daughter on her birthdays… we would like to do the same for our other daughter.
12- Catalog and organize my children's books.
As early childhood professionals, my husband and I own hundreds of children's picture books. This year I would like to catalog and organize the books. I would also like to build these spice rack book shelves for both of my daughter's rooms. It will be a big project… but well worth it!
So that's it. My projects for 2012. Do you have any projects this year? Do any of these projects appeal to you? As always, your comments are welcome!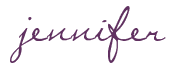 SHARE WITH OTHERS