I made a few small changes that will save me about $135 this year. Here's how I'm doing it….
1- I'm making my own laundry detergent. As I shared previously, this was a project I wanted to take up this year. We're already halfway through the month, and I've only used 2 Litres of my first 8 Litre batch of homemade detergent. It was so easy to make and the savings are worth the tiny bit of effort! Normally we spend $8/month on laundry detergent. This homemade detergent costs a little less than $6/year! Do the math… well okay, I'll do it for you:
($8 x 12 = $96 – $6) That's a savings of $90/year!
2- Instead of buying dishwasher rinsing aid, I'm filling my rinse aid dispenser with vinegar. I am amazed at how brilliant our dishes and dishwasher looks at the end of every washing cycle! I would say the vinegar does a better job than the rinse aid. Plus, rinse aid costs about $3.50/month, we use a bottle of vinegar every 2 months. We get our vinegar for free using our Save-On-More points, so that's a savings of about $42/year!
3- Lastly, I always do a second rinse of my kid's clothes and diapers with vinegar (this helps remove any leftover detergent residue). I did this even before we started making our own laundry detergent. But then I saw this nifty tip of filling your Downy fabric softener ball with vinegar and now I don't waste all that water and electricity doing the extra rinse! The downy ball releases the vinegar in the rinse cycle! I don't know what the water/electricity savings add up to but let's be modest and claim a savings of $3 a year.
There you have it. Some small, simple changes and we've got an extra $135 in our pocket every year! This will certainly come in handy when Lego releases their Lord of the Rings Lego sets this summer. It's been a while since the hubby and I went toy shopping for ourselves!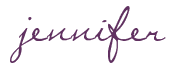 SHARE WITH OTHERS