I lay in bed, blinds drawn and eyes closed. I could faintly hear my girls talking in the basement. A few hours prior, I had sent them downstairs to play because the slightest noise made my head feel like it was going to explode.
I started getting migraines in the past year. While I've only had about 4 bad ones, this particular migraine was one of the worst.
In the weeks leading up to this migraine, I had been working full force on getting my website GDPR compliant. In addition, I was scrambling to complete my girls' homeschool assessments (which are a requirement for their aligned courses).
On top of these huge demands, I was also doing my usual activities of chauffeuring my girls to their extra-curricular events, serving at church, and juggling my everyday tasks around the house.
When I finally completed my GDPR requirements and submitted the last of our homeschool work, I looked forward to resting and relaxing.
Apparently my body looked forward to it too.
My first "free" day I spent in bed with the blinds drawn and a cold cloth on my forehead.
WHY WAS THIS HAPPENING?! I had plans! I wanted to celebrate this first free day with the girls! Why did a migraine have to hit now?!
This new development in my health made me contemplate my self-care practices (or lack thereof).
I'm disciplined in taking care of myself when I don't have impending deadlines, but unfortunately, I've learned that self-care gets thrown out the window when I have obligations looming in front of me.
I reflected on this revelation and made some observations…
We live in a fast world.
Everything is now, now, now.
If we want to buy an album, we can instantly download it. Want to watch a movie? Most likely we can find it on Netflix. Heard great things about a book? We can buy an instant digital download. Want to buy something? If you order it from Amazon you can get next day delivery.
We don't have to schedule a date to go to a restaurant… we can now order from our favourite restaurants through Skip the Dishes. We've even seen a shift from Slow Cooker to Instant Pot!
Everything is quick and on demand.
But the thing is, as humans, we can't function this way.
Carl Honore once said, "We're so marinated in the culture of speed that we almost fail to notice the toll it takes on every aspect of our lives – on our health, our diet, our work, our relationships, the environment and our community." Isn't this the truth?!
We need rest, slowness and time to breathe. We need to replenish… and that can't be rushed.
So how do we slow down in a fast world? Here's a handful of suggestions to help you out.
Do you often feel rushed or hurried? Here are some tips to slow down in this fast world. #slowdown #intentionality
Click To Tweet
HOW TO SLOW DOWN IN A FAST WORLD
NATURE
Getting outside in nature does wonders to the body, mind, and soul. In nature, everything has own preset pace. We can't rush a wildflower to bloom. The butterfly will emerge from its chrysalis when it's ready. The tadpoles will turn into frogs in due time.
Nature has its own divine order. Our minds and bodies can't help but be influenced by the rhythm and beauty of nature.
Have you ever camped and wondered why you go to bed earlier and wake up earlier? In nature, the sun and moon help define our rhythms of rest. When we're in our home, under artificial light, we can stretch those boundaries of time.
MEDITATION
Meditation does remarkable things for the mind. In the midst of a busy world and a fast life, it gives us the opportunity to block everything out and control our thoughts (rather than allowing the world to take over our thoughts).
As a Christian, I can attest to the benefits of meditation. In fact, meditation is mentioned numerous times in scripture:
"Blessed is the man

who walks not in the counsel of the wicked,

nor stands in the way of sinners,

nor sits in the seat of scoffers;

but his delight is in the law of the

Lord

, and on his law he meditates day and night." Psalm 1:1-2 (ESV)
"I will meditate on your precepts

and fix my eyes on your ways." Psalm 119:15 (ESV)

"Finally, brothers, whatever is true, whatever is honorable, whatever is just, whatever is pure, whatever is lovely, whatever is commendable, if there is any excellence, if there is anything worthy of praise, think about these things." Philippians 4:8 (ESV)
Slowing the mind and focusing on what is good and right, is one of the simplest ways to slow down in this busy world.
CHOOSE THE "SLOWER" WAY
Whenever possible, intentionally choose the "slower" way of doing things. For instance, if the grocery store is within walking distance, rather than driving to buy a brick of butter, try walking there.
Some other ideas:
rather than buying a loaf of bread, try baking it
instead of ordering a book online, look for it at your library or a bookstore
call your friend instead of texting her
DO LESS
It's easier to slow down when you're doing less. Don't make as many commitments. Say "no". Don't overextend yourself. Be protective of the time you have.
START A HOBBY
I find hobbies are a wonderful way to slow down. My breathing changes when I'm finger knitting or painting a picture. My focus becomes that activity. It's slow and intentional. Here are some hobby ideas:
painting
building miniatures
knitting
needlepoint
crochet
gardening
journaling
building jigsaw puzzles
colouring
Hobbies are productive but calming. Try it out for yourself!
As you can see, there are a number of strategies to help you slow down in this fast world. I'm certain if you apply a few of these principles, you'll feel calmer and more peaceful in no time.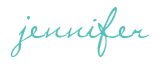 Unless otherwise indicated, scripture quotations are from the ESV® Bible (The Holy Bible, English Standard Version®), copyright © 2001 by Crossway, a publishing ministry of Good News Publishers. Used by permission. All rights reserved.
SHARE WITH OTHERS