This post has been started, deleted, and rewritten so many times… I figure it's finally time to lay my cards on the table and tell you about some big stuff that has been going on behind the scenes on The Deliberate Mom.
If you follow me on Facebook, you might have seen this post:
Ever since I caught wind of GDPR a few months back, I've been on edge.
I'm a devout rule-follower. I want to ensure I'm 100% in compliance with these strict regulations BUT I can't afford a business lawyer or a GDPR specialist to make sure my sites are up to standard.
These regulations are intense and thorough, AND they are important because personal data needs to be kept secure.
I support GDPR 100%, but as I dove into the documentation and standards, I felt like I was drowning.
I just want to write, support, love, and encourage moms… I feel like the work of keeping on top of these constantly changing laws and regulations is a full time job in and of itself.
Which brings me to my emotional news.
As you may be aware, I run another website, Deliberate Homeschooling. As you can imagine, the efforts of running two websites is mentally and emotionally draining. As I prepared for GDPR, I realized that I simply can't manage two websites anymore.
So I'm closing down Deliberate Homeschooling and I'll be moving all of my homeschool posts here to The Deliberate Mom.
I'm sad, as I was building a beautiful site and a lovely following over there, but I truly feel it's for the best.
What does this mean for you?
Well there's a few things that might change around here, so I want to share what those will be.
I will be adding a homeschooling category into the menu and on the front page of The Deliberate Mom.
There will be homeshooling posts on The Deliberate Mom, but rest assured, you'll still see the parenting and homemaking articles that you have come to expect here on The Deliberate Mom.
The subscriber library will include all of the homeschooling printables I created for my Deliberate Homeschooling website.
There may be a few visual changes to The Deliberate Mom.
In preparation for GDPR, you can expect to see:
Updated policies and disclosures. I've been working on these for a few weeks now, but I plan to have all of these policies finalized by mid-May.
If you're an email subscriber, I will be inviting you (as well as my Deliberate Homeschooling subscribers) to reconfirm your subscription. You can expect an email about this in a few weeks.
I may close the commenting feature on The Deliberate Mom. Comments collect data such as names, IP addresses, and email addresses. I'm trying to minimize the data collection points on my website – so comments may have to go. *insert sad face here*
Past comments may be deleted as well *insert bigger sad face*. BUT I would hope we can keep the conversation flowing on Facebook and Twitter.
I'm looking for a cookie plugin that will satisfy standards. I have a basic one right now, but this will most likely change once the cookie regulations are finalized within the GDPR standards.
By focusing on one website, I'm certain my workload will be more manageable and the data that I collect will be kept to a bare minimum (which is a great thing in light of GDPR).
This merging of the two websites should be complete mid-May. Since I'm preparing for GDPR and working on merging the two sites, I don't anticipate that I'll be writing any new content until June.
If you have any thoughts or comments, please feel free to share.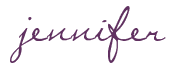 Psst – If you're a blogger and this whole GDPR thing is new to you, here are some resources that I've found SUPER helpful:
SHARE WITH OTHERS